March 23-25, 2020
Oregon State University
Corvallis, Oregon
IPMA's 2019-2020 Roadshow heads to the Pacific Northwest to Corvallis, Oregon and Oregon State University for a very special event. We've joined the Western Association of University and College Mailers (WAUCM) to bring you a 3-day event.
Monday March 23 will be dedicated to mailing, sponsored by WAUCM.
Tuesday March 24 will bring attendees to Oregon State University's in-plant for an open house, equipment showcase, and a vendor fair, sponsored by IPMA and WAUCM.
Wednesday will be dedicated to printing, sponsored by IPMA.
It's a one-of-a kind mini-conference!
You'll learn. You'll connect. You'll see the latest innovations and spend one-on-one time with vendors. 
About Oregon State University
Oregon State University is the Oregon's largest university with enrollment of over 31,000 students across the state. It is one of only two universities that are designated as land, sea, space and sun grants.
Printing & Mailing Services is celebrating 130 years of service to the University in 2020. We employ 32 full time employees along with 12 student workers. We provide the university with a full service digital printing and bindery operation along with managing a fleet of 450 copiers, campus mail and freight operations, outbound commercial shipping as well as copyright and test scoring services.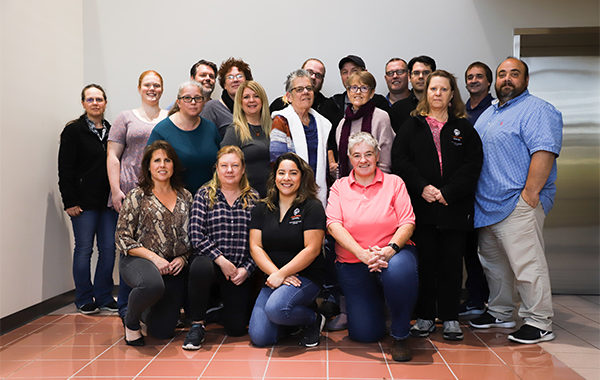 Join IPMA at the Hilton Garden Inn Corvallis on the Oregon State University campus as your Roadshow hotel. So convenient! And IPMA has special Roadshow rates valid for stays from March 22, 2020 through March 25, 2020.
Book online or call the hotel directly at 541-752-5000. If you call, you must reference  "IPMA" to receive our discounted group rate. And if you'd like to extend your stay, just call the hotel.
You must book by March 1, 2020. 
Come Early and Explore Corvallis
Corvallis, Oregon. You're in the heart of the scenic Willamette Valley. 
Visit boutique wineries. Craft breweries and distilleries.
Take a roadtrip from the forests to the coast. Woods, rivers, waterfalls, mountains, quaint towns, trails, the Pacific, and more. You'll experience the Pacific Northwest at its best!
In-Plant Printing and Mailing Association(IPMA) reserves the right to use any photograph/video taken at any event sponsored by IPMA, without the expressed written permission of those included within the photograph/video. IPMA may use the photograph/video in publications or other media material produced, used or contracted by IPMA including but not limited to: brochures, invitations, books, newspapers, magazines, television, social media, websites, etc.