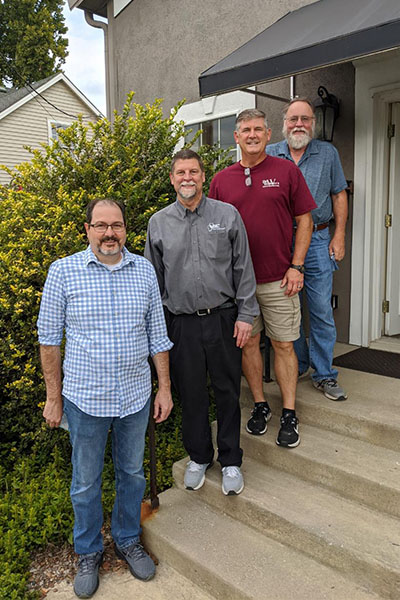 In-Print Awards contest judging took place September 23, 2020 at IPMA Headquarters. It was later this year due to the pandemic. And it different: socially distanced, masked, and with some remote interaction. But that didn't detract. There were 351 outstanding entries showcasing how our industry excels! 64 Gold, Silver, Bronze and Judges Recognition awards in over 30 categories were selected after a full day of intense scrutiny from outstanding entries in all categories. The Best of Show winners in offset and non-offset were selected from the Gold winners. The winners' names will be revealed at IPMA's 2021 Reunite in Strength Conference, taking place June 6-10, 2021 in Des Moines, Iowa. Can't wait to see them all!
2020 In-Print Awards Judges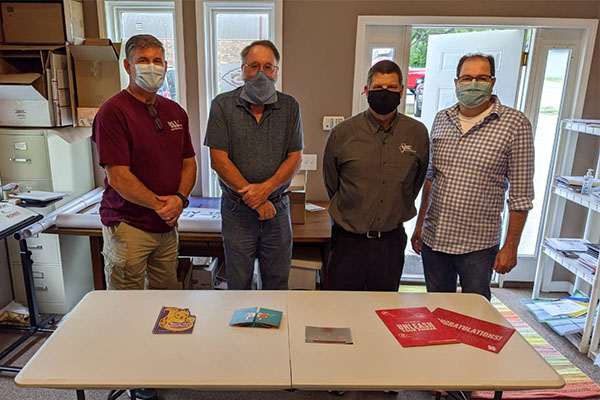 Scenes From 2020 Judging at IPMA Headquarters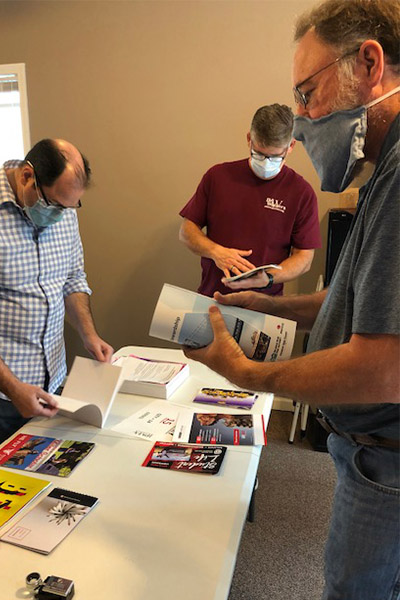 Contest Judging
In picking the award winners, judges take into consideration the complexity of the entry,  level of difficulty required to produce job, and often refer to the entry forms to see what type of equipment was utilized. (i.e. A four-color job printed on a single-color press might outweigh a similar job printed on a four-color press.) On the other hand, some jobs with excellent printing, failed to win prizes due to poor stitching.
Content courtesy of Bob Neubauer, In-plant Impressions Editor.