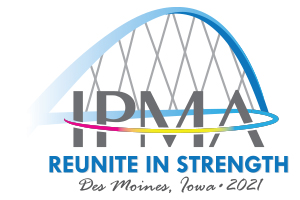 June 6-10, 2021
Community Choice Convention Center
Des Moines, Iowa
We're heading to America's Heartland. To the Midwest. To Iowa where we'll Reunite in Strength and celebrate our recovery from the challenges of 2020's pandemic.
$900 for IPMA members
$1000 for non-members (includes 1 year IPMA membership)
$275 Full Registration
$125 Awards Night Only
$150 Night Outing Only
And we'll be staying at the Hilton Des Moines Downtown, the only hotel directly connected to Iowa Events Center and part of the Des Moines Skywalk system.
IPMA's special rate is $189 per night. Be sure to book through this site to get the rate.
So get your plans in action and join us for IPMA 2021! Watch this page for more details as they become available.
In-Plant Printing and Mailing Association(IPMA) reserves the right to use any photograph/video taken at any event sponsored by IPMA, without the expressed written permission of those included within the photograph/video. IPMA may use the photograph/video in publications or other media material produced, used or contracted by IPMA including but not limited to: brochures, invitations, books, newspapers, magazines, television, social media, websites, etc.