November 10, 2021
1:30 pm – 2:30 pm CDT
If you're thinking about new Wide Format technologies, or if you're wondering how to do more with what you have, this seminar is for you.
This valuable session will inform you and your team about the latest, exciting products and capabilities that can be produced with today's wide format technologies. You will learn the different printer and ink platforms, discuss which may be a good fit for your organization, and how you can expand your offerings in your in-plant by leveraging unique substrates and products. During our session, we'll highlight the benefits of printing on adhesive materials, often used for exciting applications like wall, floor and vehicle wrapping, with a live demonstration and Q&A with one of Ricoh's experts in wide format production. By participating in this session you will receive an IPMA stone coaster and supporting information. Register Today!
For IPMA members only.
Presenter:
Dan Johansen– Director, Sales and Marketing, Industrial Printing, Ricoh USA, Inc.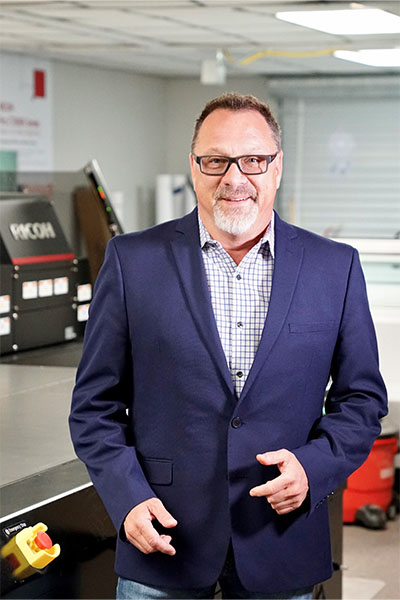 As an industry veteran in both Wide Format and Commercial Printing, Dan brings extensive experience to Ricoh's Industrial Printing Business with experience both as manufacturer, and across his career, as a principal in two dynamic Wide Format printing business as well. His approach to Ricoh's Wide Format business is customer-focused, leveraging his experience and understanding of print from the perspective of both manufacturer and customer. He leads the Sales and Marketing efforts of our Wide Format and Finishing teams and is often called upon to speak at industry events to share market trends and the economics of print.
Sponsored by: