July 22, 2020
1:30 pm – 2:30 pm CDT
Discover ways to help your in-plant THRIVE in the new world of paper and digital communications.
Having a focus on omni-channel communications as an integrated component of In-Plant services is vital today and critical to thriving in the future. Rapid changes in technology combined with advancements in paper and digital media are quickly changing the needs and expectations of our internal and external customers. And, it is creating extraordinary opportunities for IPMA members. The ability to support a broader range of departmental cross media needs, combined with the emerging demands to communicate with and support mobile workers makes today the perfect time to evaluate your future for integrated Print, Web, Email, Mobile and Social Media.
What will you experience?
The keys to sending personalized Email with automatic triggers.
The ability to create stunning Websites for Mobile and Desktop.
The tools to design rich VDP Documents for Direct Mail
How to embed Personalized URLs and QR codes in your mail and marketing.
The resources to send out Interactive customer surveys
Ways to embed Social Media within the campaigns and track user interaction.
Join us for this innovative webinar and conversation about ways that Cross Media is leading the future of in-plants.
This is the first in a series of four innovative Webinars that will culminate in a FEATURED EVENT at next year's IPMA 2021 Conference in Des Moines, Iowa.
This webinar is open to all in-plants.
Speakers:
Joe Ferrara– Director of Workflow Automation Practice Commercial & Industrial Print Business Group Ricoh Consulting Services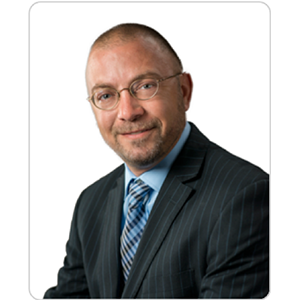 Joe Ferrara is the Director of Workflow Automation Practice -­‐ Production Professional Services for Ricoh USA, Inc. Joe joined Ricoh with over 14 of years experience in Production Printing at Excellus BlueCross BlueShield in Rochester, NY. At Excellus, Joe implemented complex solutions, focusing on cut sheet and continuous form production with integrated finishing solutions.
In addition, he focused on sophisticated solutions surrounding marketing automation, insourcing of external print, and large corporate projects for regulated mailings. During his last year there, he helped Excellus automate and produce 330 million impressions of color and B&W print, and mail 28 million mail pieces.
Joe was a Solution Architect of print and mail solutions including: RSA's MISPrint, IPDSPrint, QDirect, WebCRD, Xerox's Freeflow Platform, Canon Prisma Production, Elixir Tango, Ricoh Process Director, EPMS Enterprise 32 and Pitney Bowes Direct Connect.
His hardware experience ranges from Canon VarioPrint 5160, 6250 and 2110, VarioStream 7650 Triplex CX, Lasermax Roll, IBIS SB3, Kodak Nexpress 2500 and 3300, Digimaster 300 and 150, Ricoh IP5000, and HP Z6100 WF.
Over the last 5 years Joe has been helping customers streamline and implement workflow operations with a strong focus on delivering projects on time and on budget.
Debbie Pavletich– Commercial & Industrial Business Group of Ricoh USA, Inc.
Debbie Pavletich is the Director of the Business Consulting Practice in the Commercial & Industrial Printing Business Group of Ricoh USA, Inc. As an in-plant print industry expert, she partners with clients to identify opportunities within their organizations to implement technologies that help minimize cost, streamline processes, increase throughput, improve operational efficiency, and strengthen and communicate business value. Her customer-centered approach and experience leading print industry teams enables her to collaboratively develop solutions that are in alignment with organizational objectives.
As a subject matter specialist on in-plant operations management Pavletich has delivered presentations on a wide range of industry topics, including the value of in-plant operations, color management, work flow and the implementation of software and equipment that reduce costs, improve efficiencies, and provide additional revenue.
Sponsored by: