Print comes in so many sizes, shapes, technologies, and configurations that it can be hard to imagine all of the possibilities. As print professionals, we tend to keep watch for interesting finishing, textures, and materials, but when it comes to our shops, we may not be thinking about how to create those types of products. Now is a great time to change gears because enhancing print adds value and interest!
Enhancing print can take many forms. It can be a great coating or an interesting fold. It might involve cutouts or adding foil. The possibilities are endless, but your options may depend on your print technology, what equipment is available in your shop, and what you can access through a trade partner. To get started, here are some types of enhancements to discuss with your team.
Coating
Post-coating print is a well-established technique for adding gloss, matte and texture. It can add a soft touch component or more texture to create tactile engagement. A coating can even carry a scent! Coating fluids come in clear and in tints. Some may include elements that produce opalescent coverage, gritty texture, or glitter effects. However, not all coatings work with all print technologies, so start with your print hardware vendor.
Offset print is robust and tends to work with most coating options, from spot varnishes to flood coats. When it comes to digital print technologies, the combination of toner or ink and the substrate can create a setting that makes it harder to get the coating to stick. If the chemical makeup of the print and the coating aren't in alignment, the coating may stick, but it may not be durable. It may even flake or peel. But this only happens when the combination of printing technology, substrate and coating are not compatible. Finding the compatible solution is another reason to talk with your print hardware vendor!
In the print industry, coatings may be aqueous (water-based), varnish, UV, or laminate, but it is most common to find aqueous and UV in digital printing. As with all chemical interactions, not all aqueous or UV coating fluids will be appropriate for all toner and inkjet ecosystems. The place to start is what you want to accomplish and then interview potential providers. Each has an equipment footprint, application and drying time, and consumable costs. You will want to calculate time and cost to ensure you can charge appropriately for the value the coating option brings.
One caveat. If you have coating capability that you use with offset print production, do some research before you try to coat toner or inkjet produced print. Even if it looks great as you deliver it to your customer, it may experience chemical changes after delivery that change the quality of the coating. Always test!
Coating brings durability, shine, and a luxury feel to direct mail, catalogs, marketing brochures, postcards, and posters. Depending on how you charge for the work you do, there may be opportunities to offer coating as an upsell!
Foiling
Foiling is a high-touch addition. It makes print pop and sizzle by adding the shine of the foil along with texture. Traditional foil stamping is still around and widely used for everything from business cards to luxury packaging. It requires custom-shaped heated plates and tends to want thicker substrates. The foil has an adhesive backing that melts to the plate shape, often called hot foiling. There are many entry-level machines in the market that sit on a table and use supplies found at your local hobby store. These machines come with instructions for how to work with them, but consider your run lengths. This solution may be great for an occasional card but might be harder to live with for production.
Digital foil printing, or cold foiling, is a growing option as more equipment comes to market to support the solution. These machines rely on digital files to define the foil area, which means you can do variable data foiling! While there are smaller machines in the market, Scodix and MGI are the best-known solution providers, each offering models in various sizes and with configurable capabilities. These are production capable and, in addition to foiling, offer other enhancement effects that can add texture and gloss as well as glitter effects.
Talk to your constituents to see if this is something they would pay for, and if it is, reach out to your hardware vendors to see if they can direct you to a company that could pilot for you!
Folding and Cutting
It is hard to think of folding and cutting as enhancement, but they can be! Beyond the trifold, half-fold, and quarter-fold are a world of options that look more like origami! Start with an assessment of what your current folding and cutting equipment can do to see if there is more than you could offer. Play with options and look at what the layout template would look like to support the new offerings. Talk to your equipment vendors to see if they have libraries of die lines that support additional options for the equipment you have.
Ready, Set, Go!
Everything you can offer to your constituents that helps them differentiate their communication formats is enhancements. Take the time to learn how what you have on your production floor can take your game up a notch, and ask your customers what types of enhancements they would consider. If you don't have the needed equipment in house, look for partners who can complete the finishing for you.
One last thought! For every type of enhancement you want to offer, don't forget to consider the file preparation and workflow components of the offering. You will want to create a guide for your constituents so that they can prepare files correctly for the desired output. You will also want to sit with the production team to plot the best workflow to ensure that printing and enhancement happen as a seamless process.
Enhancement is a great opportunity! If you are looking for ideas, drop in to Print Sample TV! You can find the entire playlist of episodes here! And, if you have questions, drop me a ping on LinkedIn or drop me a note at pcm@mcgrewgroup.com!
---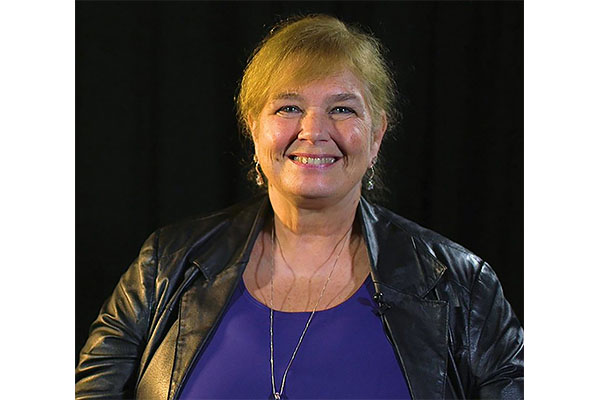 Pat McGrew helps companies perform better in the print hardware, software and printing services industries. Promoting Best Practices for your Business, Pat leverages years of working as an executive, marketer, analyst, industry evangelist and consultant to enable business growth. She covers workflow and bizflow effectiveness, management and messaging for products, services, and businesses.
From owning a software company to serving the market, her experience spans all customer communication channels (CCM, ECM, ECP, EMM) and segments: transaction, data-driven and static marketing, packaging and label print, textiles, and production commercial print using offset, inkjet, and toner.
An experienced professional speaker and co-author of 8 industry books, editor of A Guide to the Electronic Document Body of Knowledge, regular writer in the industry trade press, podcaster and host of #PrintSampleTV, Pat won the 2014 #GirlsWhoPrint Girlie Award for dedication to education and communication in the industry, and the 2016 Brian Platte Lifetime Achievement Award from Xplor International. She is certified as a Master Electronic Document Professional by Xplor (lifetime status), and as a Color Management Professional (CMP), CMP Digital, and BrandQ Professional by IDEAlliance. Find Pat on Twitter as @PatMcGrew and on LinkedIn.