This article was originally published on Print Media Centr: https://printmediacentr.com
What comes to mind when I say 'influencer'? It might be impossibly perfect people in designer gear on Instagram, gamers racking up millions of views on YouTube, business thought leaders who represent brands and organizations at corporate events – the list goes on, with influencer continuing to be one of the biggest marketing buzzwords of the decade. From a PR perspective, the opportunity to work with quality influencers who can advocate for your brand, shape positive perceptions and raise awareness can be invaluable, but is it time to look a little closer to home?
Each year, PR software and services provider Cision releases a Comms Report, looking back at the year in the communications industry. One key observation from the recently released 2020 Report notes that employees have shot up the list of influencers with the strongest impact on purchasing behaviour, while celebrities continue to fall. The allure of a large audience seems to be giving out to the authenticity of genuine passion and knowledge in the relevant sector.
How can we equip your 'empluencers' (TM, as Deborah would say) with the tools they need to successfully advocate for your print business, product, or service? Well, as budgets tighten, it's more important than ever to ensure your message is getting out there as effectively as possible, which means accurately monitoring success is key. The implementation of up-to-date tech and data tools for measuring your accomplishments is worth exploring and investing in for the year ahead.
A Harvard Business Review report entitled 'The New Decision Makers' suggests that 'frontline workers', which they categorize as employees who are the first point of contact between organizations and their customers or who work in a company's product or service operations, need better technology-enabled insight to be able to make good decisions in the moment. It's great having a strong, detailed analysis of your operations, but are you adequately communicating your data findings to all your employees and empowering them to act as ambassadors? Are the people that deal with your customers day in, day out armed with data-driven insights?
Your best resource, the thing that sets your business apart, is your people. The first step is making sure you are a business that your employees can genuinely feel passionate about championing – authenticity is everything. Then, make sure your employees are properly equipped to be champions for your business. Do your research into the best tech and analytics tools to measure your success, and ensure your data is available to all your staff.
In 2021, make sure you're not limiting your communications to the dedicated team or an outside agency; Alberto Canal, VP of strategic comms at Panasonic North America, notes: "More than ever, PR has been connecting with so many other parts of the business, from HR and sales to IR and marketing. This is one of those incredibly challenging times in history where we have been given a platform to show our value and the ways in which we can support the organization." Global commercial and operations lead for Vodafone Business, Kerry Small, puts it succinctly in the Cision report: "Data is powerful when it's in everyone's hands."
---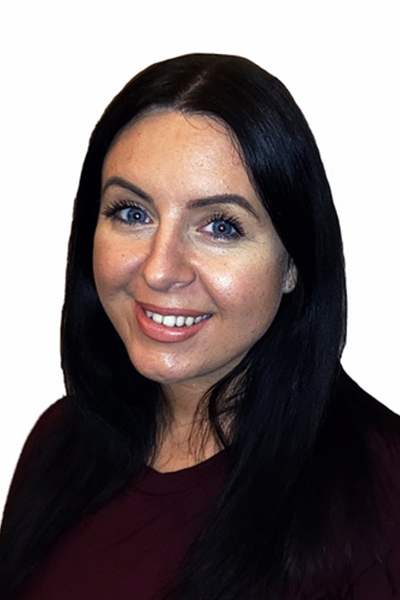 Karis Copp is a UK-based writer, journalist, and communications expert. With a background as an editor and public relations specialist in the print industry, she now works on a freelance basis covering events, writing on industry news and trends, and working with businesses to help them tell their stories and connect with their customers. Follow her on Twitter @KarisCoppMedia.