The largest In-plant event for all sectors of the In-plant industry print and mail.
October 11, 2023
Kearney, MO –The In-Plant Printing and Mailing Association (IPMA) is pleased to announce that Danny Adams will keynote its 2024 educational conference June 2-6, 2024 at the Community Choice Credit Union Convention Center in Des Moines, Iowa. IPMA's conference is the largest In-plant event for all segments of the industry and brings In-plant print and mail professionals together for education, a vendor fair, industry awards, an in-plant tour, and more. Registration is now open, and an early bird discount is available until December 31, 2023. Visit IPMA 2024 Educational Conference for details.
Mr. Adams will present "Laughter is Medicine" – The importance of Laughter, and how it is a strong contributor to productivity in the workplace, not to mention your overall health! Visit I Am Danny Adams | The Facilitator of Fun to learn more.
"What's better than laughter in your life? Not much. Danny Adams' presentation brings laughter to the workplace and our personal lives, and shows how it's beneficial to us all. His engaging, interactive talk is something you don't want to miss. We are so fortunate to have this YouTube personality at our conference," said Mike Loyd, Executive Director, IPMA.
About Danny Adams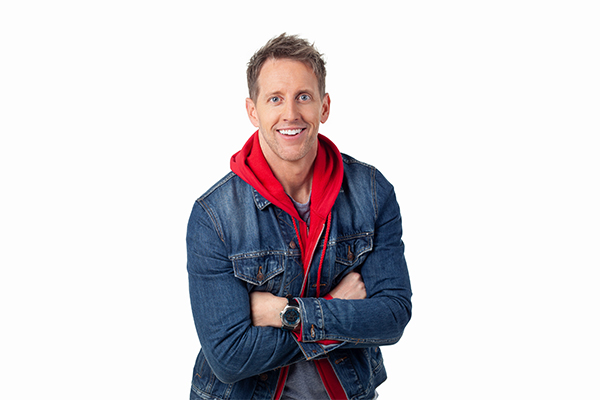 Danny is a talented and gifted entertainer/speaker and author from Indianapolis, Indiana.
He is best known for his previous work on Kristin and Danny and their viral lip sync videos that garnered over 500 million views.
Currently, he travels the country emceeing various events, and entertaining with his interactive show, "Laughter Is Medicine." Danny truly loves to bring "the cure" wherever he goes.
When he is not traveling the country entertaining audiences, he enjoys exercising, coaching youth sports, and spending time with his wife Kristin and two children.
About IPMA
Founded in 1964, the In-Plant Printing and Mailing Association (IPMA) is the only professional association dedicated exclusively to meet the needs of all segments' in-house printers and mailers. The nearly-700 members of IPMA are managers and directors from in-plant printing and mailing facilities throughout the United States. IPMA is headquartered in Kearney, MO. For more information, visit www.ipma.org, and follow IPMA on Twitter, Facebook, YouTube, LinkedIn, and Instagram.