There are many interesting results and conclusions from the 2019 IPMA Research Study, but perhaps the most interesting conclusion is that your customer's satisfaction may be impacted by the "Amazon Effect". In this article we will discuss: highlights of the research, 4 findings that suggest in-plants are impacted by the Amazon effect, and 5 Steps in-plants can make to help address the Amazon Effect.
The 2019 IPMA report entitled The Next Generation Tactics and Strategies for In-Plant Service Providers will be released shortly. The research sponsored by Canon, will be discussed at the upcoming PRINTING United show in Dallas, offered as an IPMA webinar on November 20th, sent free to IPMA members and available for $250 (includes 1 year IPMA membership) to non-members.
Some of those findings include: strong financial results, up to date equipment, and the products and services gaining most attention include: promotional products, personalized apparel, large format, design services, faster turnaround, and inkjet presses. One of the most interesting conclusions is that the research suggests that not only are retail customers impacted by the "Amazon Effect" but in-plants too.
What is the Amazon Effect?
According to a recent article in entrepreneur.com, the Amazon effect is changing all customer's expectations of sales and service. Author AJ Agrawal writes "For better or worse, the U.S. economy and the global economy are in the throes of the "Amazon Effect," a term used to describe Amazon.com's success, which has upended retail practice and customer expectations, both online and off."
What is the Amazon effect? In simple terms the Amazon effect allows customers to access ordering options any time, any place and with any tools. In addition, customers expect to see pricing / shipping options, email confirmations that the files have arrived and the work has shipped, and expect delivery fast (prime members get free 2 day delivery).
Long before we heard the term the Amazon effect we learned about customers dissatisfied with their web to print portals and refused to use it. For example, a Pizza franchise wanted to know why their customers refused to use their home-grown ordering tool. Talking to customers it was clear that they were comparing the Pizza ordering website to the Amazon website and disappointed. Similar to this Pizza franchise your customers may compare the functionality and user friendliness of your website to Amazon's.
Evidence that Amazon Effect is Impacting In-Plants
Four answers to our survey are consistent with the Amazon Effect: pressure for faster turnaround, not charging for rush work, the investment priority for web to print and the need to offer one stop shopping.
#1 – Pressure for faster turnaround
In one question participants were asked to rate 17 products and services in terms or increasing demand, decreasing demand, or the same customer demand. A trend analysis of these 17 products and services revealed that color digital printing was tied with requests for faster turnaround time for the most important products and services. This could mean that faster turnaround has become one of the most important services in-plants can offer.
#2 – No charge for rush work
When your colleagues were asked "What products and services are most valuable" the fifth highest answers with 21% or response was "Rush work for no charge". If you are an Amazon Prime member this is one of the benefits. Prime members get free 2-day shipping.

#3 – The continued need to reinvest in web to print
Considering how long web to print technology has been available it is surprising to see that web to print is always one of the top investment priorities. This year when participants were asked "What software will you buy or upgrade in the next year," the number one answer was web to print. One possible reason is the Amazon effect which is rooted in on-line automated features such as: ordering from any device, viewing pricing / shipping options, email confirmations that the files have arrived and the work has shipped.

#4 – In-Plants are striving for One Stop Shopping
The findings showed that in-plants are interested in a wide variety of products and services including: design, large format, promotional products, apparel printing / personalized sewing, variable data printing, scanning documents for digital access, managing the fleet, mailing services, and managing the bidding process for all print services. In-plants that add just a few could position themselves as a one stop shopping service.
5 Steps To Help Achieve the Amazon Effect
Here are five steps for in-plants who want to improve customer satisfaction or enhance their customer experience.
Create a user friendly web to print ordering tool that includes icons for thumbnails of products, graphics of finishing options and videos on how to prepare files.
Monitor and maintain pricing that is competitive.
Offer faster turnaround and shipping options and fast or automated preflight.
Have customer service staff available to help with file uploads, file prep and orders.
Create seamless billing and payment options.
For more information join us at the PRINTING United show October 24, 2019 11:00 AM to 11:40 AM (Central Daylight Time) Room C144 , attend the IPMA webinar on November 20th or purchase the IPMA Study.
---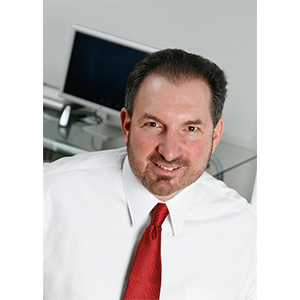 Howie Fenton has been a thought leader, consultant, and speaker in the in-plant and commercial printing industry for over 25 years. He is a well-known author of books, articles, whitepapers and blogs. After developing his expertise working with PIA, GATF, NAPL and InfoTrends, he opened Howie Fenton Consulting which continues in the tradition of benchmarking performance and recommending best practices to become an industry leader. For more information visit HowieFentonConsulting.com or call 720 872-6339.