With the evolution and variety of inkjet options now available, smaller volume print operations are now considering inkjet adoption. OEMs are announcing more in-plants making the move to inkjet. The justification and cost analysis for inkjet is not as straight forward as the cost of acquiring a new toner or offset printer. In evaluating the cost of inkjet adoption there are many considerations beyond the cost of acquisition. There are varying opinions and models for comparing total cost of ownership (TCO). A detailed cost analysis should compare the total cost of finished pieces leaving the facility and the opportunity for impacting the results of printed communications. This is the total cost of manufacturing.
While inkjet has proven to be less expensive than toner printers, new inkjet platforms also present many opportunities for improvements to the overall workflow, labor cost savings and improved throughput for the manufacture of final printed pieces. Paper and ink cost need to be considered. Some print applications will get better image quality and faster throughput on more expensive inkjet treated papers. OEMS have made significant improvements in inks that can run on both coated and uncoated stocks. High area coverage print applications require testing to accurately predict ink usage and optimal production speed for manufacturing.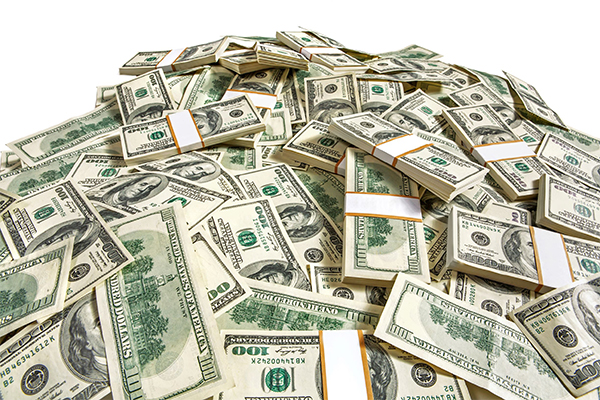 Start at the end
In evaluating the cost and opportunity for inkjet, we recommend starting at the end of the process. In-plant operations are often measured on the total number of pieces they produce, by application type, in each month or quarter. In the transactional world, most print is inserted into an envelope or enters the mail stream as a self-mailer. Adopting inkjet at the front end can have a dramatic impact on the insertion process.
In traditional transactional mail production, specific inserts are loaded into the various pockets on the inserter. This can be done intelligently – with the software running the inserter, or manually, – with the operator breaking work into batches and changing the physical inserts. Both options require inventory management, accuracy in loading the inserts and, often impact the speed of the inserter. With inkjet, there is the opportunity to eliminate inserts, reduce the time and cost associated with inventory management, and loading inserts into pockets. There is also less time and cost for the programming teams tasked with calculating postage weights of individual inserts and the total weight for each envelope.
Eliminate inserts
Reducing physical inserts also reduces the risk of jams on the inserters, lowering the number of reprints needed due to manufacturing defects. Automation with inkjet can improve overall operational efficiency by reducing the number of touch points, and potential points of failure resulting in less rework. Eliminating errors, delays in finishing and the number of reprints are real costs that impact not only the operation, but the timeliness of the customer receiving the printed piece.
TCO analyses typically measure the cost of equipment acquisition, cost of operation, maintenance, and consumables like paper, ink and power consumption. Looking at end-to-end workflow, inkjet offers faster throughput and reductions in labor and cost associated with insertion and rework. There are also considerations for impact on marketing and customer experience. With the right tools for content creation and management, inkjet offers the opportunity to eliminate inserts, migrate content onto the document, and do away with a separate process for printing inserts.
High volume offset printing may still offer a lower unit cost, when exclusively looking at the cost of print. Yet traditional printing also has several additional costs to the operation, including, job set-up, warehousing and inventory management. And marketing teams are often faced with waste and obsolescence in pre-printed documents and flyers that get outdated, lost and damaged during shipping and warehouse storage. Consumers regularly ignore and toss out separate inserts. Moving content onto the printed piece with inkjet can potentially increase awareness of messages or offers while driving higher conversion and cross selling. Several studies demonstrate higher response and conversion of offers included in the context of a transactional document.
Print drives engagement
These potential results are great for marketing. And these considerations for results from printing, are NOT part of a typical TCO model. Inkjet adoption can potentially have a dramatic impact on strategic goals of awareness, cross selling and upselling. When the operations and marketing teams work together to implement solutions that leverage the full capabilities of inkjet production with a focus on automation, customers will respond.
In-plants and other companies evaluating new technology will have more success in justifying inkjet when they expand the cost benefit analysis to look at the entire workflow – including opportunity for change and automation with inkjet. Inkjet production done correctly is much more than the cost of producing print. It enables organizations to change the way they communicate with customers, prospects and drive growth and impact customer experience.
Inkjet enables in-plant operations to streamline the entire print and mail and manufacturing process for their organizations. Providing value, improving customer experience, and reducing cost.  Do all the math for all categories of cost and the positive qualitative impact on results to justify your inkjet investment.
---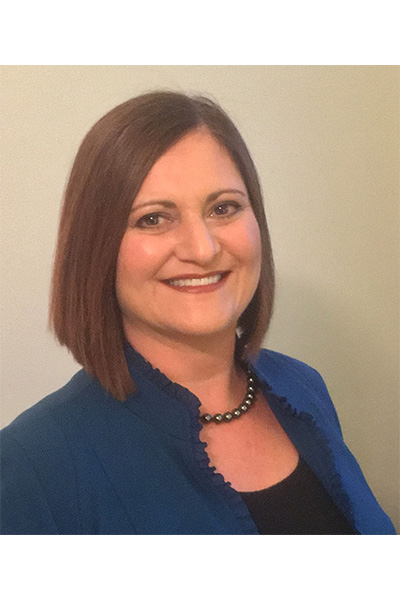 Lois Ritarossi, CMC®, is the President of High Rock Strategies, a consulting firm focused on sales and marketing strategies, and business growth for firms in the print, mail and communication sectors. Lois brings her clients a cross functional skill set and strategic thinking with disciplines in business strategy, sales process, sales training, marketing, software implementation, inkjet transformation and workflow optimization. Lois has enabled clients to successfully launch new products and services with integrated sales and marketing strategies, and enabled sales teams to effectively win new business. You can reach Lois at https://www.highrockstrategies.com/ or Lritarossi@highrockstrategies.com