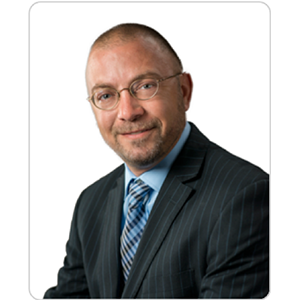 Director of Workflow Automation Practice Commercial & Industrial Print Business Group Ricoh Consulting Services
Joe Ferrara is the Director of Workflow Automation Practice -­‐ Production Professional Services for Ricoh USA, Inc. Joe joined Ricoh with over 14 of years experience in Production Printing at Excellus BlueCross BlueShield in Rochester, NY. At Excellus, Joe implemented complex solutions, focusing on cut sheet and continuous form production with integrated finishing solutions.
In addition, he focused on sophisticated solutions surrounding marketing automation, insourcing of external print, and large corporate projects for regulated mailings. During his last year there, he helped Excellus automate and produce 330 million impressions of color and B&W print, and mail 28 million mail pieces.
Joe was a Solution Architect of print and mail solutions including: RSA's MISPrint, IPDSPrint, QDirect, WebCRD, Xerox's Freeflow Platform, Canon Prisma Production, Elixir Tango, Ricoh Process Director, EPMS Enterprise 32 and Pitney Bowes Direct Connect.
His hardware experience ranges from Canon VarioPrint 5160, 6250 and 2110, VarioStream 7650 Triplex CX, Lasermax Roll, IBIS SB3, Kodak Nexpress 2500 and 3300, Digimaster 300 and 150, Ricoh IP5000, and HP Z6100 WF.
Over the last 5 years Joe has been helping customers streamline and implement workflow operations with a strong focus on delivering projects on time and on budget.
Sessions
Using Technology to Impact Customer Communications
Learn about real world communication strategies that have led to increased revenue and strengthened customer relationships for in-plants. Joe Ferrara, Director of the Workflow Automation Practice at Ricoh will share examples that drove results and solidified the relevancy and value of the in-plant to their parent organizations.
(Raffle a Self-Promotion Campaign – available to Attendees of Joe's session only)