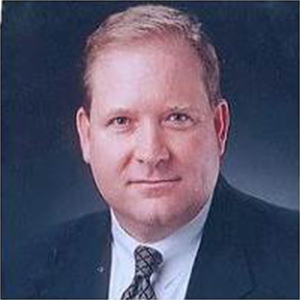 Kenneth Tucker (Ken) RICOH-US Strategic Channel Marketing Manager for In-Plants
In this critical role, Tucker designs In-Plant strategies, innovations, and programs that focus on the critical success factors facing todays print and mail in-plant operations. The Ricoh vision is to elevate today's image and expectations industry-wide. As paper and digital communications converge there arises unparalleled opportunity for growth. This shift requires a knowledgeable partner with advanced and fully integrated systems, technologies, and strategies resulting in greater profitability, relevance and consumer engagement both today and in the future ahead.
Working in the production printing industry since 1985, Tucker has become a leading expert on building an Integrated Services Approach to help quantify the fully burdened expense and predictive savings opportunities that in-plants possess. Tucker has held positions in sales, operations, global product management, and marketing, while working at the top enterprise companies in the industry, including A.B. Dick, Xerox and Pitney Bowes. Ken has been a part of the Ricoh team sense 2013 with leadership roles in Production Print and strategic business development. Ken completed his BS Degree from Colorado University and his Masters Degree in Information Systems and Finance from Suffolk University in Boston.
Sessions
Key Components of Successful In-Plants
An Integrated Approach to 2019 and Beyond
It's all about VISION. This journey will arm you with six strategic priorities that are guiding many of today's most successful In-plants.   The session will also present the value of embracing an Integrated Services approach that defines the physical foundation, an enterprise systems approach, and a comprehensive strategic plan of uniting paper and digital.  You can't afford to miss this energizing discussion to help drive relevancy and success for 2019 and beyond.