Sessions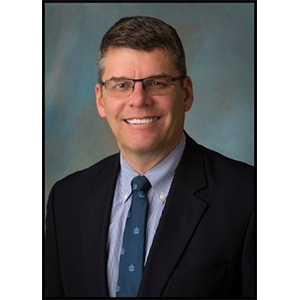 Steven Monteith was named Vice President of Marketing in October 2016. He reports to the Chief Customer and Marketing Officer and Executive Vice President and will help develop and implement strategies, policies and programs that reflect the Postal Service's strong emphasis on industry growth at every level of our organization.
In this role, Monteith manages USPS marketing and branding strategies and objectives, which will allow him to leverage his extensive experience in multiple disciplines, including marketing, sales, finance, pricing and technology. He oversees Brand Marketing; Customer and Market Insights; Industry Engagement; Product Management—Mailing Products and Services; Product Management—Shipping Products; Stamp Services; Mailing Standards and the Pricing and Classification Service Center.
Monteith has been with the Postal Service 29 years and began his postal career as a management intern performing various roles in operations, finance, marketing and retail. He has a master's degree in Business Administration from the University of Maryland and a bachelor's degree from Columbia University.
MTAC Overview
This session provides an overview of MTAC, promotions, academic outreach, and any other issues important to university mail center managers.