The only printing contest exclusively for in-plants from all industry segments.
September 22, 2021
Kearney, MO – The In-Plant Printing and Mailing Association (IPMA) and In-plant Impressions are thrilled to announce the winners of the 2021 In-Print Awards Contest. 76 Gold, Silver, Bronze, and Judges Recognition awards were selected. Winners by category and by company are listed on IPMA's website.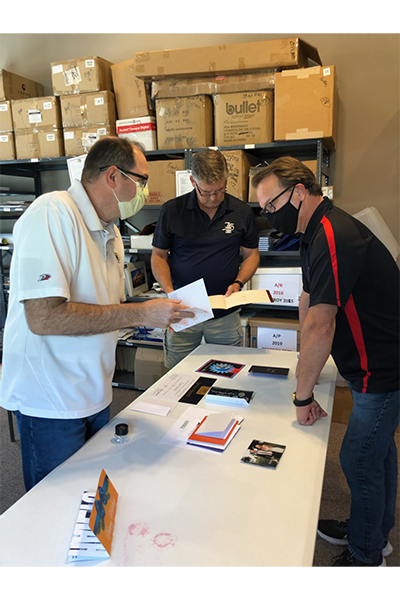 Christopher Donlon, President-Elect, IPMA Board of Directors, IPMA, said, "'It was a very good year.' Frank Sinatra. Well, in many ways it certainly was. While 2020 served up challenge after challenge, our in-plants still submitted their very best works. The number of entries was lower but certainly not in quality. We all looked at each other and said that it is getting harder each year to quickly identify an offset from a digital piece. Congratulations to all of the entrants, nicely done!"
About IPMA
Founded in 1964, the In-Plant Printing and Mailing Association (IPMA) is the only professional association dedicated exclusively to meet the needs of all segments' in-house printers and mailers. The more than 700 members of IPMA are managers and directors from in-plant printing and mailing facilities throughout the United States. IPMA is headquartered in Kearney, MO. For more information, visit www.ipma.org and follow IPMA on Twitter, Facebook, YouTube, LinkedIn and Instagram.
About In-Plant Impressions
For 70 years In-plant Impressions has been serving the in-plant industry. IPI is the only graphic arts magazine in the world written specifically for in-plants. Based in Philadelphia, IPI has been published since 1951 and focuses on helping in-plant managers increase productivity and stay competitive. Articles cover successful in-plants, new graphic arts technologies, in-plant best practices and strategies to help in-plants thrive. IPI also presents webinars, produces videos, runs conferences and publishes a bi-weekly enewsletter focused on in-plant news.