Get national recognition, build customer confidence, and boost staff morale with an IPMA Award.
IPMA Award categories include: In-plant of the Year, Innovation Award, In-House Promotional Excellence Award.
Winners were recognized at the IPMA Awards Banquet during the IPMA 2023 Educational Conference in June, 2023.
In-plant of the Year — Cedarville University
Purpose: Recognizes an entire in-plant business for outstanding performance. Whether the in-plant is a combination of print and mail, print only or mail only, all members are eligible. While contributions of individual managers are important, this award judges and recognizes the efforts of the entire in-house staff.
Restructure, Equipment, & Software
Historically, the campus post office and the print operation were located on opposite sides of campus and managed by two different supervisors. The retirement of the campus post office supervisor in 2008 led to an opportunity to explore combining the operations under one supervisor.  The complementary nature of mail and print would improve production time, eliminate costly errors, and streamline work.  The decision was easy, but the work and expense needed for realization was a challenge.  
"My staff and I are so honored and excited about receiving this award! A lot of hard work, campus collaboration, and administrative support has given us the ability to accomplish great things for our campus community. Personally, receiving this award is the pinnacle of a 25+ year career in this industry which has been filled with amazing opportunities and lifelong friendships forged over the challenges and triumphs we have experienced together. We are humbled and tremendously appreciative of this recognition of our accomplishments!"
Innovation Award — United States Government Publishing Office
Purpose: Recognizes an organization that has shown creative and innovative ways to improve a process or business model. Innovation may be technology, customer or process-driven.
THE BINDERY TEAM HAS SUCCESSFULLY ADAPTED NEW INKJET TECHNOLOGY TO PRINT PRODUCTS ON DEMAND AND AUTOMATICALLY, RESULTING IN A RANGE OF BENEFITS. THE ADOPTION OF DIGITAL INKJET TECHNOLOGY HAS LED TO REDUCED WASTE, REDUCED LABOR REQUIREMENTS, REDUCED PRODUCTION TIME, AND IMPROVED QUALITY. HOWEVER, THE MOST SIGNIFICANT BENEFIT IS THE REDUCTION IN STORAGE SPACE REQUIRED FOR SIGNATURES, WHICH HAS DECREASED BY 70%. THIS ADAPTATION REPRESENTS A SIGNIFICANT STEP FORWARD FOR THE BINDERY TEAM, AND ONE THAT IS LIKELY TO HAVE A POSITIVE IMPACT ON THE ORGANIZATION AS A WHOLE.
"The Government Publishing Office (GPO) has been recognized with the IPMA Innovation award, underscoring our commitment to continuously improve our printing and bindery operations. This award recognizes our ability to develop and implement innovative solutions that drive efficiency and effectiveness, and our dedication to pushing the boundaries of what is possible in the printing and bindery operations. Receiving this award is not only a validation of our innovative capabilities, but it is also an opportunity for us to share best practices with other professionals in the industry. We are continuously adapting to new technologies and evolving customer needs, and this recognition further inspires us to persist in our pursuit of improvement. Our commitment to continuous improvement is evident in everything we do, and this award motivates us to take on new challenges and strive for excellence in our work. It serves as a reminder of our unwavering dedication to refining our operations and optimizing our output. Overall, the IPMA Innovation award is a testament to our relentless pursuit of continuous improvement, and a catalyst for even greater achievements in the future. "
In-house Promotional Excellence— CHRISTUS Health
Purpose: Recognizes excellence in promotional vehicles and/or campaigns developed by and used to promote an organizations in-house printing or mailing facility.
Our Print Services Operations Team is always willing to share our experience, through earned media. This type of exposure allows our peers to tell our story and we leverage that to share internally which bring credibility. In 2022, we were featured in at least 4 publications such as In-Plant Impressions and Catholic Health World. We work with our internal communications team to further tell our story and bring awareness to our in-house capabilities.
"The entire CHRISTUS Print Services team is honored by the recognition of the work we do. We are driven by our mission, remaining customer focused to meet the expectations and needs of the patients we serve. Initially promoting ourselves internally seemed odd. However, engaging our customers, opening our shop, leveraging what we've learned from our peers within IPMA has helped increase our volumes, bring more awareness of our offerings to organization, improve quality and cemented our value to our parent organization for years to come."
Outstanding Contributor — Dwayne Magee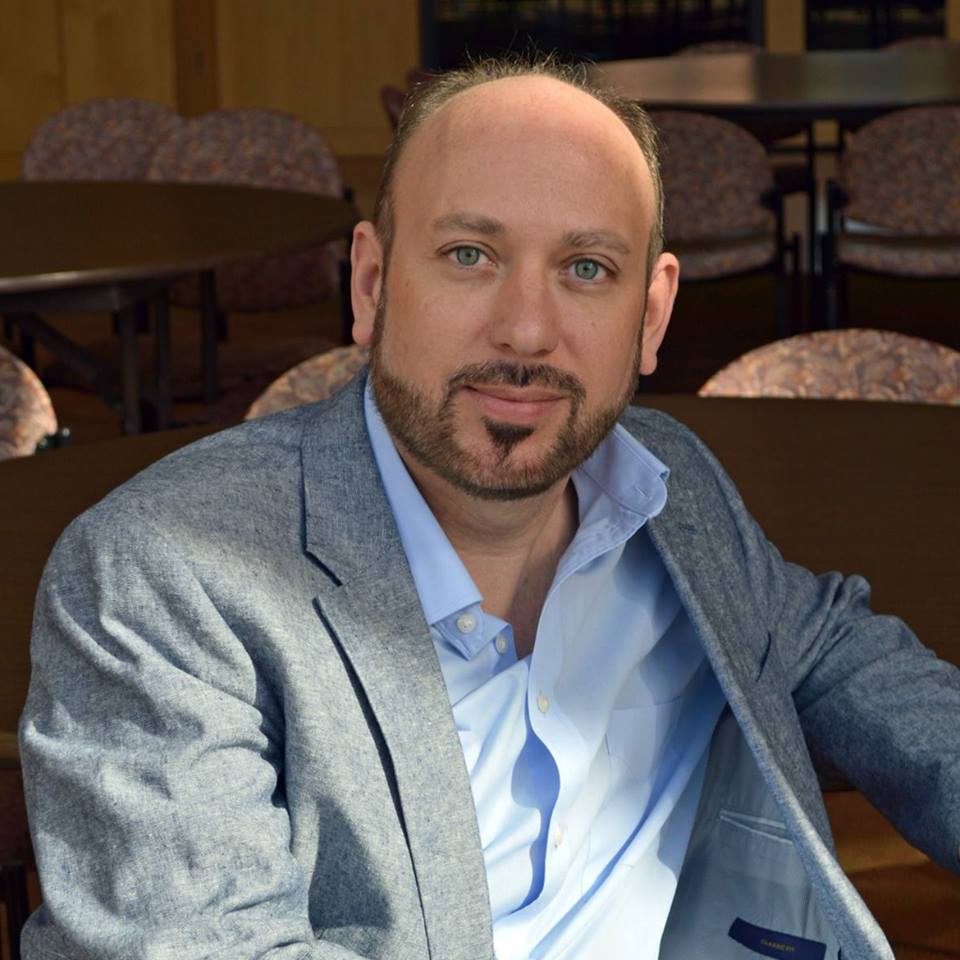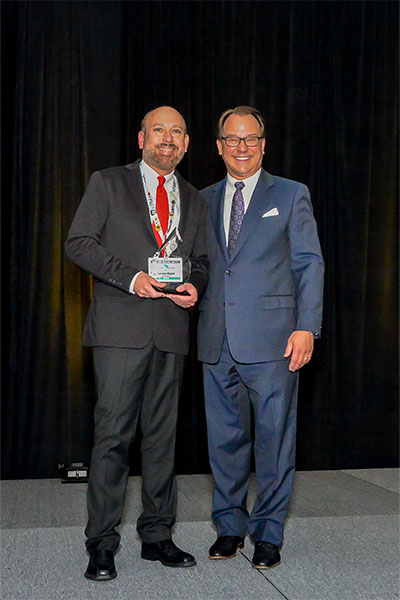 Dwayne Magee, Director Messiah Print and Postal Services, Messiah University
Dwayne Magee, CGCM and former IPMA President, is celebrating his 18th year at Messiah University in Mechanicsburg, PA as Director of Messiah Press and Postal Services. His team of 11 print and mail professionals support the communication needs of Messiah University by producing materials that inform, engage, and connect the broader Messiah community in support of the University's mission. Prior to his work at Messiah, Dwayne served as assistant manager and ISO coordinator for 17 years at AlphaGraphics in Camp Hill, Pennsylvania. Outside of work, Dwayne serves on the foundation board for CPARC, an organization supporting the needs of individuals with intellectual and developmental disabilities. He is also an English major at Messiah and enjoys exploring spiritual, environmental, and social concerns through creative writing and the arts. He is the father of two children, Garrison and Grayson, and he currently resides in Mechanicsburg, Pennsylvania with his wife Sue and their two dogs, Molly and Solomon.
"I am now in my 18th year as an in-plant manager. It has been anything but routine. Budget challenges, aging equipment, and staffing shortages. Supply chain issues, a pandemic, and revolutions in technology. Organizational restructuring, rebranding as a university, and a seemingly endless queue of special projects. I could not consistently be successful at my job without the support of my fellow IPMA members. I do what I can to give back to IPMA because IPMA has given so much to me. There is no better resource. You would be hard pressed to find better people anywhere else. Thank you for this award. The work of IPMA is truly a team effort. It is the teamwork of IPMA members, IPMA employees, and our supporting vendors. The IPMA community is an outstanding community."