What is IPMA's Brahney Scholarship?
IPMA's Brahney scholarship is presented annually in memory of James M. Brahney- a founder of IPMA and its first international president. Its purpose is to promote education in the field of graphic arts.
The scholarship is available to an IPMA member, child, or grandchild of a member who wants to advance his/her education related to Graphic Arts, Printing, Design or Mailing or to an IPMA member to defray a portion of the registration fee for IPMA's Educational Conference.
2020 Brahney Scholarship Recipients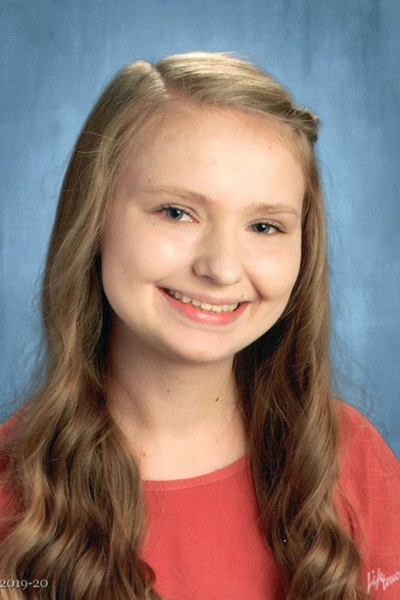 Brooklynn Maxwell is the daughter of IPMA member, Doug Maxwell, the Managing Director of Print and Mail Services at Brigham Young University. She finished her most unusual senior year with a 3.995 GPA and celebrated graduation without its typical ceremony. Despite the differences of the school year end, she is very excited for the new experience of going to college in the Fall. Brooklynn will be attending Brigham Young University in Utah and hopes to pursue a degree in Graphic Design, with a minor in Music. Art and playing her violin are her true loves, and she does them both exceptionally well.
Brooklynn is so grateful to have been selected to receive the James M. Brahney scholarship. Thank you to those who have made this scholarship possible. Now, she will be more able to pursue her dream of attending BYU and become a graphic artist.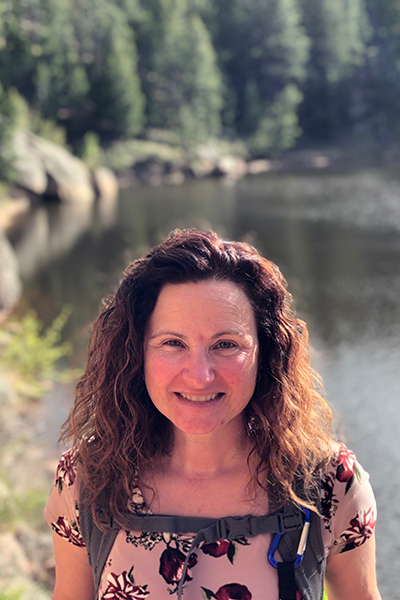 I am honored to be a recipient of the James M. Brahney Scholarship for the 2021 IPMA Conference registration. I am thrilled to attend next year's event. I will use the knowledge, skills and networking contacts I gain during my time at the conference to contribute to the students in the community of Cheyenne.
Thank you for your continued support and investment in education in the field of Graphic Arts.
Rebecca Young is celebrating her 2nd Anniversary as a Graphic Arts Manager at Laramie County School District 1. She was the Print Shop Supervisor at Uinta County School District1 for 19 years. At UCSD1, she had the opportunity to teach Graphic Design, College, Career & Life Readiness, and Art. She taught 3 hours/day while running the Print Shop. Her students were able to gain hands-on experience in the Print Shop and NOCTI certifications in Advertising & Design.
Rebecca has 3 endorsements under the PIC: Practical Instructor Permit through the State of Wyoming Professional Teaching Standards Board. They include:
Arts, AV & Technology
Marketing, Sales & Service
Business, Management & Administration
Ms. Young holds an Adobe Train the Trainer Certificate. She has been working in Photoshop since 2000 and added Adobe Illustrator & InDesign in 2006. She held a position as the CTE Lead, Graduation Coach and Personalized Learning Representative at Horizon Jr./Sr. Alternative High School. Rebecca was a Professional Development Teacher; teaching staff how to use technology in their classrooms, and teaching administrative professionals & maintenance staff how to use new technology. Rebecca has a BS in Business – Marketing Management. Rebecca also teaching Workforce Education courses in Photoshop, Illustrator and InDesign at the local community college (LCCC).
Requirements and Restrictions
Requirements for Scholarship to assist in funding at a college, university or vocational/technical/trade school
• Applicant must be related to (child or grandchild), or a member in good standing with IPMA.
• Family members applying for post-secondary funding must be high school graduates, with a cumulative GPA of 3.0 or higher (4.0 scale).
• Applicant must be accepted to a post-secondary institution and pursuing a degree or in a training program related to the Graphic Arts, Printing, Design or Mailing such as: Vocational Printing and Design, Graphic Arts Management, Graphic Design, Web and App Development, Marketing, Management or Industrial Education.
• Applications must include information about future plans and goals, as well as supporting materials describing the educational program.
• Funds must be used to pay educational fees at a college, university or vocational/technical/trade school offering a curriculum in in-house print, mail, or management.
Requirements for Scholarship to assist in IPMA Education Conference attendance
• Applicant must be an IPMA member in good standing.
• Essay must include why you believe conference attendance would be especially valuable to you and your organization at this time.
Restrictions
• Brahney Scholarships must be used within 12 months from the date of acceptance.
• Before a check is authorized, scholarship recipients must provide a current transcript or proof of enrollment in an accredited school or educational program.
• All of the scholarship dollars must be applied toward tuition, books, or school fees.
• A copy of the paid receipt must be provided to IPMA Headquarters. Any unused portion of the scholarship funds, after authorized expenses are paid, must be returned to IPMA's Brahney Scholarship Fund.
• Awards are restricted to one award per person during the recipient's complete college career.
• Awards granted to IPMA members in good standing applying for Conference assistance can only be used to supplement attendance to the IPMA Annual Conference.
Required Documents
• Letter of application.
• Official transcripts (High School or College).
• Completed application form.
• 3 letters of reference- one must be from an IPMA member in good standing.
• Essay of 500 words or less outlining the student's future plans and goals, as well as supporting materials describing the educational program.
Evaluation Process
• A committee, established by the International President, will review all applications and make recommendation to the IPMA Board of Directors.
• The Board of Directors will determine the number and award amounts to be distributed at the Annual Conference.