The only professional association dedicated exclusively to the needs of all in-house corporate publishing, printing, and distribution professionals.
November 29, 2022
Kearney, MO – The In-Plant Printing and Mailing Association (IPMA) is thrilled to announce John Cruser has been elected President-Elect of IPMA's Board of Directors.
"I am excited to announce that John Cruser with Bloomberg L.P. has been elected as IPMA's President-Elect. His term will start January 1, 2023. John has a wealth of knowledge and experience running an award-winning in-plant operation. He is a frequent presenter at our annual conference and always open to helping other in-plants succeed. His commitment to giving back to the organization and our members matches that of the Board and I see a bright future ahead for both. Please join me in congratulating John on becoming IPMA's next President-Elect," said Kelly Hogg, International President, IPMA Board of Directors.
"From day one I was so impressed with IPMA. I knew right away I wanted to be a part of this organization. Over the years I have learned so much from the other members. I have built so many connections with some amazing people. I am so excited to be President Elect and looking forward in taking the next steps to help build on what so many have done before me and bring what I have learned over my 40 years in the print industry to IPMA," said John Cruser, President-Elect, IPMA Board of Directors.
John Cruser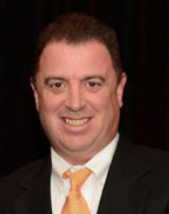 Since 1992, John has been employed by Bloomberg, the global financial, software, data and media company founded by Michael Bloomberg, former Mayor of New York City. John is the global manager of Bloomberg Ink (BINK) print services, which has locations in New York, New Jersey, London, Hong Kong, Tokyo, and Singapore. As global manager, John's service offering are excellent mechanical aptitude and extensive knowledge of industrial equipment operations. He has managed offset and digital printing, typesetting, design, bindery, and fulfillment services during his tenure at Bloomberg. John also has experience in the distribution of marketing materials to Bloomberg offices throughout the world and managing corporate fleets of digital equipment. With over 40 years in the printing industry, John brings a wealth of knowledge in leveraging technology solutions that will enhance customer experience improve productivity and synergize print operations.
About IPMA
Founded in 1964, the In-Plant Printing and Mailing Association (IPMA) is the only professional association dedicated exclusively to meet the needs of all segments' in-house printers and mailers. The nearly 700 members of IPMA are managers and directors from in-plant printing and mailing facilities throughout the United States. IPMA is headquartered in Kearney, MO. For more information, visit www.ipma.org and follow IPMA on Twitter, Facebook, YouTube, LinkedIn and Instagram.