Part of IPMA's Surviving the Pandemic Blog Series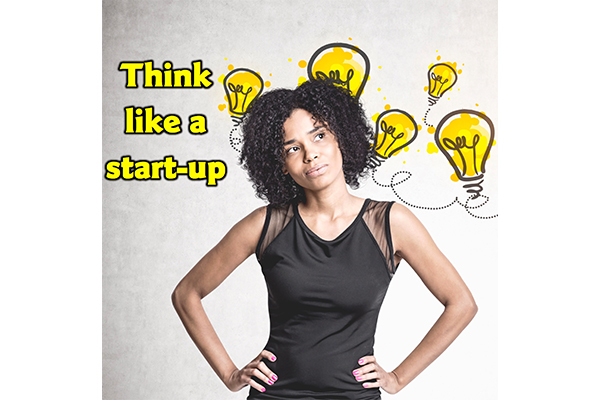 © Howie Fenton Consulting
Few people would argue with the unprecedented issues in-plants are facing such as: revenue declines, staff cuts, lost revenue for the parent and then ensuing budget cuts for the in-plant, and staffing issues today and tomorrow. If you are like most others, you are looking for new ideas. Here is one. McKinsey and Company recently published a white paper entitled "From Surviving to Thriving: Reimagining the Post-COVID-19 Return". The four steps outlined in the article are relevant and discussed in this blog and three additional blogs in the following months as part of IPMA's Surviving the Pandemic Blog Series:
Rapidly recover revenue.
Rebuild operations.
Rethink the organization.
Accelerate digital adoption.
Rapidly Recover Revenue
Unless you are one of the lucky in-plants that are staying busy you are likely under pressure to increase sales. The McKinsey report recommends adopting a "Start-up Mindset". Instead of panicking and going in all different directions, focus all your attention as if your business was brand new. In this mindset, it is less about planning and more about doing and then making mid-course corrections. It is less about discovering root causes and more about flying by the seat of your pants.
In a start-up, your one and only goal is increasing sales. Let's be honest, selling in the in-plant community is often considered a four-letter word. But there are some in-plants that have embraced sales and even use sales tools such as CRM software and sample books. If you don't have CRM tools you can create do it yourself (DIY) tools with Excel spreadsheets, mailing apps and calendar software. Focusing on sales is a good first step in recovering revenue.
Customer List
Before you need sales tools however you need a lead generation tool which can start with your customer list. If you don't have one, build it. Many Print MIS systems allow you to create reports. Simply create a report with customer names, phone numbers, email addresses and products ordered. If you can't automatically build a report, then you will have to manually, by cutting and pasting. And if you build your list, go back 3 years.
Once you have a list, then divide it up among staff and plan your campaign. It could start with emails requesting to schedule a call. Use your calendar to schedule those calls. Before you call develop a script or talking points. What is the purpose of the call? What do you want to discuss? And then create a call to action. If possible, it is always good to try to meet in person to show a sample book. With today's restrictions, you may need to show samples over a Zoom call or create an electronic alternative.
Sample Books
In focus groups, one of the most frequent questions and complaints from in-plant customers is that their in-plant does not show samples of work compared to local commercial shops. Customers often cite that as a reason they send work out. For some, creating a sample book is intimidating. I have had success in making it a competition to see who can create the best sample book in a day or a week.
In 2006 while working with the University of Michigan, I challenged the two in-plant managers to create a sales sample book in one day. It was interesting watching them run around grabbing samples or creating samples. At the end of the day, both had created sample books of products they felt were high quality samples of the work they did. When we combined them both, it was even a better sample book.
Samples are a great prop to start conversations. In the past, they would be shown in person. Today you may need a tool such as Zoom, Google Meet or MS Teams to show the samples and say "I just thought I would show you some of our recent projects to help illustrate the kind of work we are doing lately." Perhaps you built new products such as face shields or floor graphics to support safe distancing. Those would be great samples to show.
The Hot New Sales Tool – Video
And don't forget the power of video! This is an amazing resource for you to show off what your in-plant can do. You can even create videos showcasing your samples with iPhone or Android phones. If you really want to create traction make it fun or funny. Involve your staff.
Keep it short—a minute or two. Then post it on YouTube. If you don't have a channel, create one. Then, you can link to your video from your website, in emails, in texts, and on social media. And not just one, you can make a different video for different applications. Image being able to say, "Here is a great piece and let me tell you how we did and how effective it has been. Even better is sitting with a customer who can explain how effective it was. "This is Nancy from fundraising to tell you how we used variable data to increase fundraising 25%."
Create a Sales Process
The theme for this article was Rapidly Recover Revenue. This means beat the bushes and sell like there is no tomorrow because there may not be. Here's a step by step process to help.
Create a lead generation database. Look at all your workorders or invoices for 3 years and create a list of clients.
Divide the list up based on knowledge or experience with each customer.
Build a sample book and create electronic versions and videos.
Practice what you want to say, email or present on the video in small groups.
Start contacting: email, phone call, and if they are available, schedule a meeting. Use spreadsheets and calendars to stay on track.
Meet regularly in groups, discuss what is working and not working and start identifying best practices including how to overcome objections.
In the next article in this series we will discuss rebuilding the operation by increasing previously untapped automation and cross-training.
---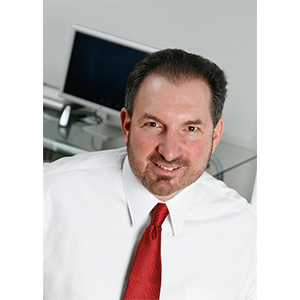 Howie Fenton is a friend to IPMA members. He is an independent consultant and trusted advisor to in-plant service providers. He helps in-plants measure and improve performance. He is always willing to talk to IPMA members at no cost and offers discounts to IPMA members for any work. For more information, call Howie at 720 872-6339 or visit HowieFentonConsulting.com.