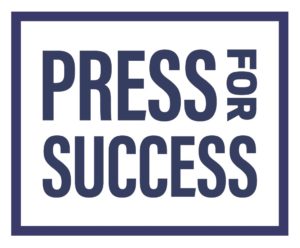 Printing has evolved to become a series of short run jobs on short deadlines, printed on various substrates, and sometimes including variable data content. It's a constant challenge for In-plants to keep pace with the workload and maintain a smooth-running operation, while minimizing waste and containing costs. In many organizations, the In-plant Print Center resources are often stretched thin on physical space, equipment, and personnel. Managers learn to do more with less, and they're seeking ways to meet tighter print deadlines, streamline workflows, increase throughput and reduce overtime spending.
Sending an e-mail is often viewed as a fast, easy way to communicate. But using e-mail to send print files to the In-plant printing facility of an organization can be far from efficient. In fact, it can sometimes create more problems than it solves. The process of accurately capturing instructions via e-mail and converting that data into a functional job ticket requires multiple steps and people, which may increase the margin of error. Inefficient document production can create supply chain and inventory management issues. Wasted time, resources and materials hurt the company's bottom line and impact the viability of the Print Center, which may result in internal business going elsewhere.
The solution for optimizing In-plant job submission lies in a successful approach within a streamlined, more automated workflow. A Web-based job submission solution provides a more efficient process for the accepting, communicating, and processing of print orders. While hardware may be the most visible part of the printing process, the software behind the scenes is critical. Establishing an automated Web-enabled entry point with security features to your In-plant Print Center workflow helps transform your business from being a commodity supplier to a solutions provider. Streamlined job submission enables smooth and accurate file transfer, tracking, collaboration, proofing, and delivery, along with a host of business-level benefits, like helping to increase efficiency, improve cost control, and allowing for greater competitiveness.
For more information, download Canon's Educational Guide for the Production Printing Environment: Meeting the In-Plant Job Submission Challenge.
Want to learn more about how to streamline your production print environment?
Visit: www.usa.canon.com/internet/portal/us/home/explore/press-for-success
Canon U.S.A., Inc. is a leader in digital imaging and printing solutions with one of the broadest portfolios in the industry, offering solutions such as digital presses, production ink-jet presses, wide-format printers, workflow solutions and professional services. Its parent company, Canon Inc. ranks third overall in U.S. patents granted in 2017 and has been among the top among the top 5 U.S. Patent Holders for 32 consecutive years.