The only professional association dedicated exclusively to the needs of all in-house corporate publishing, printing, and distribution professionals.
November 1, 2022
Kearney, MO – Kelly Hogg, International President of the In-Plant Printing and Mailing Association (IPMA)'s Board of Directors has appointed Tammy Slone as IPMA's Member at Large Representative effective November 1, 2022.
"I am excited to have Tammy join the IPMA Board of Directors as our Member-at-Large. She has extensive experience operating a university in-plant and brings with her an enthusiasm to help continue providing in-plants with the support IPMA has to offer its members," said Kelly Hogg, International President, IPMA Board of Directors.
"I am excited to give back to an organization that has given me so much over the years. I look forward to serving with the dedicated and talented people on the board and in the membership of IPMA," said Tammy Slone, Director of Retail Services, Cedarville University.
Tammy Slone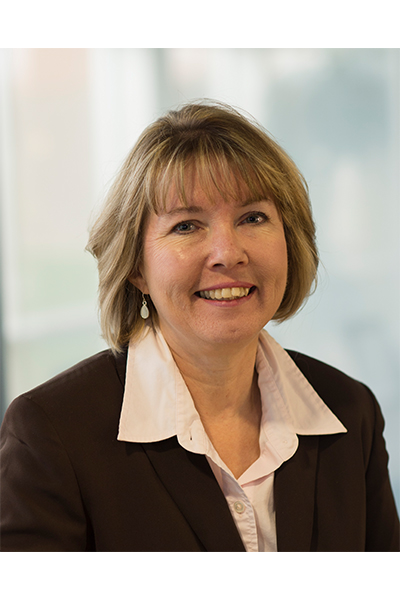 Tammy Slone is the Director of Retail Services at Cedarville University, which includes oversight of Postal and Print Services as well as the Campus Store. In her 28-year tenure at Cedarville, she has led all three operations through transformations that have positioned them an essential contributor to the campus mission.
Highlights during her tenure as Postal and Print Supervisor include the merging and automation of the postal and print operations in 2008, creating a one-stop service for campus mailing and printing needs. The operation received the "Management Award" in 2010 from IPMA which recognized her visionary thinking in implementation of web-to-print, development of a package tracking system with the computer sciences department, and development of key partnerships across campus to automate mail and print processes. Tammy has worked to share business strategies through participation in vendor panels with Canon, Ricoh, and Konica Minolta. She has contributed to the industry through webinar participation and presentations at conferences including NACUMS, IPMA and most recently SUPDMC.
About IPMA
Founded in 1964, the In-Plant Printing and Mailing Association (IPMA) is the only professional association dedicated exclusively to meet the needs of all segments' in-house printers and mailers. The nearly 700 members of IPMA are managers and directors from in-plant printing and mailing facilities throughout the United States. IPMA is headquartered in Kearney, MO. For more information, visit www.ipma.org and follow IPMA on Twitter, Facebook, YouTube, LinkedIn and Instagram.