As I prepare to speak at the 2020 Annual Educational Conference and Vendor Exhibition in Bonita Springs, Florida, I am excited to share a new topic with the members of the In-Plant Printing and Mailing Association. If you can remember back to 2016 in Broomfield, Colorado, I challenged you to Hide Your Goat and shared the keys to Making a Difference. Fast-forward a year later in Pittsburgh, and we found out that if you are going to Enjoy The Ride, you have to learn how to navigate a Detour or two along the journey. This year I will reveal the different things that add value to other people that, in turn, will also bring you the opportunity to add value to your life. The Cherry on Top will show you the significance of value.
We all have different measures and interpretations of what it means to be successful, and no one definition is right or wrong. We're all familiar with the common success factors; however, the number one thing you can do to ensure success – personally and professionally – is add value.
Value itself is something that is defined by your customers and the people in your life, not you. It doesn't matter what you think is valuable; if the people you are trying to win over don't see the value in what you're doing, then there is none. Everyone is different; therefore, the topic of value is highly subjective. What you have to offer may not be valued by everyone, there is likely a group of people who are dying to know or see what you have to offer.
How you can add value will differ from customer to customer, and person to person. But the point is to remember that it is your customer or other people that dictate what's valuable, not you.We've all been taught that the thought behind the gift is the most important thing. If your focus when giving a gift is really on the recipient and not on yourself, then you want to give them something they want and can use, appreciate, and admire.
There are several ways you can add value in all areas of your life, and the things you do or offer need not be huge or earth shattering. Many precious things are not.
Find out who your customer is and ask them what they want. Yes, ask them. Get to know your friends and family by asking what they want. Yes, ask them. Ask them about their fears, their desires, or what that one thing would make their lives easier. Building a product, creating a report, or finishing a chore might make you feel great, but if it's never used or valued, is it worth it? Could your efforts be better focused elsewhere?
While you go through your day, ask yourself, are you adding value? When is the last time you have done something incredibly useful and been accessible, approachable, and helpful? There are several things we can do to add value daily. But to be effective at it, we need to get out of our heads, step away from our agendas and see what we can bring to our customers, friends, and family.
You don't have to create something new to stand out; improve and offer more than what is already available. What makes a person choose one restaurant over the other? Is it the advertising, marketing, or a person commenting on it? When you offer something better than already exists, you get people talking.
Ever been to Barclay Prime in Philadelphia and ordered their $100 cheesesteak? They start with a fresh, house-made brioche roll brushed with homemade mustard. Then they add thinly sliced Kobe beef, marbleized onions, shaved heirloom tomatoes, and triple Taleggio cheese. All of this is topped off with shaved hand-harvested black truffles and butter-poached Maine lobster tail. They throw in a chilled split of champagne, and they not only add value, but they also stand out.
In the workplace, from an employer's point of view, it's possible that after the interview process, they may be faced with having to make a hard choice between applicants who all meet the requirements of the job. At this juncture, they begin to review the applicants and look for the one who offered something additional to the required mix of skill, experience, background, and temperament.
A lot of books have been written about success, and a lot of people believe they are successful because they have everything they want. They have added value to themselves. But, I believe significance comes when you add value to others. You can't have real success without significance.
I look forward to helping you understand how important it is to develop and deliver value in everything you do. Great companies with great cultures add value to their people, products, and services. This presentation is about recognizing the many things that add value and are worth more than what you perceive has merit.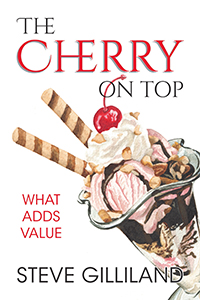 ---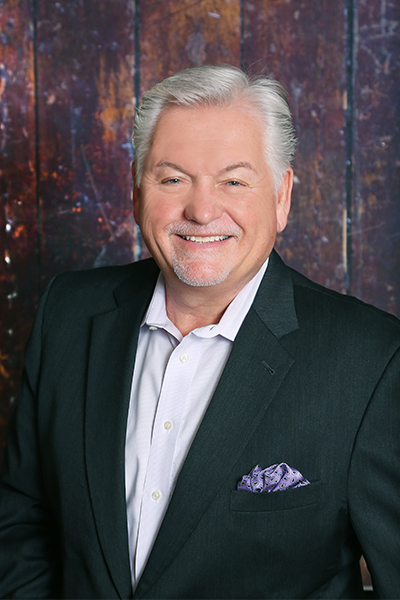 A member of the Speaker Hall of Fame, Steve Gilliland is one of the most in-demand and top-rated speakers in the world. Recognized as a master story­teller and brilliant comedian, he can be heard daily on SiriusXM Radio's Laugh USA and Jeff & Larry's Comedy Roundup. With an appeal that transcends barriers of age, culture and occupation—plus an interactive and entertaining style—Steve shows audiences how to open doors to success in their careers, their relationships and their lives. Presenting to over 250,000 people a year, more than two million have now heard him speak, with audiences encompassing nearly three dozen industries. Steve has the distinction of speaking in all 50 states and in 15 countries. As one newspaper stated, "Steve is what happens when the humor of a stand-up comic collides with the inspiration of motivational speaker."
Steve Gilliland is a keynote at IPMA's 2020 Perfect Vision Conference in Bonita Springs, Florida. He will further discuss the significance of value in his keynote "The Cherry on Top."