The professional standard of proficiency for the in-house graphic arts and printing management profession.
December 9, 2021
Kearney, MO – Congratulations Danny Kirkland for earning recognition from the In-Plant Printing and Mailing Association (IPMA) by achieving the designation of Certified Graphic Communications Manager (CGCM). The CGCM credential is the highest honor of professional achievement available for in-house print managers.
"I am honored to have had the opportunity to obtain my CGCM certification. This certification has been one of my bucket list items for several years. Going through the process of studying and taking the exam was an inspiring journey of those things both past and present in the printing industry. It really bought back a career of memories in our ever-changing industry. I am thankful to have had the opportunity of being mentored by other great IPMA members along the way. I would also like to thank the staff of IPMA who did a great job working to help me find a local testing site and setting up the test for me. All I had to do was study and show up," said Danny Kirkland, National Director, Print Services, Encompass Health and IPMA Board of Directors Member Representative.
Danny Kirkland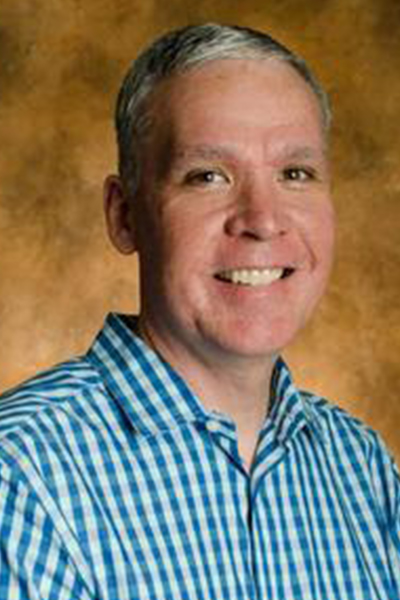 Danny Kirkland has worked in the Printing Industry for over 30 years. For the past 25 years he has been with Encompass Health, formerly known as HealthSouth. Danny is the National Director of Print Services for the Encompass Health Corporation. Encompass Health is one of the nation's largest providers of integrated healthcare services, offering both facility-based and home-based patient care in 37 states and Puerto Rico through its network of inpatient rehabilitation hospitals, home health agencies and hospice agencies.
During his time with Encompass Health, Danny has worked hard to make Print Services the provider of choice for Encompass Health. In the past 10 years, Print Services has implemented a Web to Print solution, an employee merchandise credit card purchasing site, integrated with the Step Up to Excellence program as a vendor for Encompass Health merchandise, created an internal MIS and better integrated with internal controls of Encompass Health. Danny monitors and maintains the current server and application for PDF and working files for all of Encompass Health. Danny has implemented and managed turn time metrics, and quality standards metrics for services provided by Print Services. These metrics are monitored weekly and reviewed with staff and management monthly.
About the Certified Graphic Communications Manager (CGCM) Certification
IPMA's Certified Graphic Communications (CGCM) Manager certification is the professional standard of proficiency for the in-house graphic arts and printing management profession. Its objectives are:
Encourage professional growth and attainment of technical and managerial knowledge.
Create a positive image and advance the stature of effective in-house graphic communications managers.
Emphasize the knowledge and expertise required to excel in the in-house graphic communications management field.
Identify, through the CGCM designation, those managers who have attained a high level of competence and professionalism.
Certification requirements include a minimum of 5 years in graphic communications management and current employment in an in-plant, displaying high moral character and an attitude of professionalism, and passing an in-depth examination covering both the business and technical aspects of in-house printing.
About IPMA
Founded in 1964, the In-Plant Printing and Mailing Association (IPMA) is the only professional association dedicated exclusively to meet the needs of all segments' in-house printers and mailers. The more than 700 members of IPMA are managers and directors from in-plant printing and mailing facilities throughout the United States. IPMA is headquartered in Kearney, MO. For more information, visit www.ipma.org and follow IPMA on Twitter, Facebook, YouTube, and Instagram.