In the Graphic Communication Advisors Group (GCAG) November 2022 article, educator and industry advisor, Dr. Peter Schlosser, addresses future employees for the printing industry, and asks: "Where are our people?"
Schlosser makes the point that the printing industry is not immune from worldwide employee shortages and suggests: "We now must turn our attention to expanding the candidate pool and their qualifications to include a sustainable balance for the future workforce and their leadership." Schlosser points out that while automation plays a role in needing fewer employees, it does not replace the need for "creative workers, strong passionate leaders, empathetic supervisors, cutting edge marketing people, and a talented sales force," so important for company success today and in the future.
Harvey Levenson, Cal Poly Professor Emeritus and Coordinator of the GCAG (https://hrlevenson.wixsite.com/gcag), said, "In his article, Schlosser poses original and creative thoughts on what our present leaders should consider in enhancing the image of our industry and interest in joining it. Schlosser describes a study he is conducting to shed light on this important matter.
For Schlosser's complete article, see:
https://hrlsite.files.wordpress.com/2022/11/gcag-schlosser-final.pdf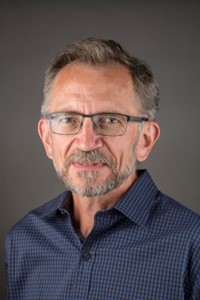 About the Graphic Communication Advisors Group
The Raymond J. Prince Graphic Communication Advisors Group (https://hrlevenson.wixsite.com/gcag) is a group of specialists and experts accessible to the printing, publishing, packaging, and related communities. The group provides fresh, outside perspectives representing a broad range of experiences and a long-term commitment to all facets of the graphic arts industries. Many of the GCAG consultants and practitioners are industry's "household names" and best-known managers, technologists, scientists, researchers, authors, and Expert Witnesses. They bring the power of their deep expertise and problem-solving acumen to bear on training and solving difficult problems.

---