(Pismo Beach, Calif.) The Raymond J. Prince Graphic Communication Advisory Group (GCAG) announced a new program of monthly articles starting this January 2021.
The purpose of the GCAG is to make specialists and experts accessible to the printing, publishing, packaging, and related communities. With pressures to minimize permanent fulltime staff, the GCAG provides fresh, outside perspectives that benefit from a broad range of experiences and a long-term commitment to all facets of the graphic arts industries. As a free service, the GCAG is now offering monthly articles from its advisors group through posting on its website. See: https://hrlevenson.wixsite.com/gcag
Cal Poly Professor Emeritus, Harvey Levenson, who took over managing the GCAG after the passing of founder Ray Prince last May, said: "In a time of a pandemic, the articles are meant to provide practical, easy-to-implement, information on topics that the graphic communication industry is facing on a day-to-day basis."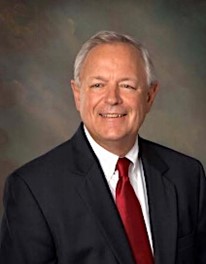 The first article is by longtime industry expert Sid Chadwick of Chadwick Consulting, Inc., on the topic of The Value of Surveys: Customer Surveys—Forgotten, Unknown Treasures. Chadwick addresses, "Why conduct customer, supplier, and employee surveys?"
Chadwick has spent his professional life in business-to-business engagements raising revenues, improving margins, and improving organizational development for customers.
For Chadwick's article, see:
https://hrlsite.files.wordpress.com/2021/01/the-value-of-surveys.pdf
The article schedule for the first six months of 2021 is:
January – Sid Chadwick
February – Nelson Ho
March – Steven Schnoll
April – Janet Treer
May – Ken Macro
June – Ray Hartman
See Advisor Specialties on the website for the expertise of each GCAG participant. Levenson said, "They are highly experienced graphic art consultants and practitioners, many of whom are the industry's 'household names' and best-known managers, technologists, scientists, researchers, authors, and Expert Witnesses. They bring the power of their deep expertise and problem-solving acumen to bear on some of today's most difficult problems."
The advisors serve industry segments including:
Environment, Government, Graphic Design, Healthcare, Insurance, Mail/Distribution, Commercial and In-plant Printing, Package Printing, Publishing, Retailing, and Writing, as well as Service Providers, Digital Printing and Imaging, Content Creators, Education and Professional Services, Developers, and Dealers and Distributors.
The entire advisors group, available for on-site or remote services, include:
Sid Chadwick, Howard Fenton, Laura Gale, Raymond Hartman, Hal Hinderliter, Nelson Ho, John Hyde, Frank Kanonik, Harvey Levenson, Kenneth L. Macro, Michael Murphy, John Parsons, Frank Romano, Peter Schlosser, Steven Schnoll, Steve Suffoletto, John Sweeney, Robert Tapella, Janet Treer, Richard Warner, and William Woods, Jr.

---