(Pismo Beach, Calif.) The Raymond J. Prince Graphic Communication Advisors Group (GCAG) announced the appointment of in-plant printing and publishing management and technology expert, Gordon Rivera, as its latest member.
Named after industry advocate and GCAG founder, the late Raymond J. Prince, the group is composed of 21 of the printing industry's highly visible and sought-after consultants (https://hrlevenson.wixsite.com/gcag). Rivera retired from Allan Hancock College in Santa Maria, California as its in-plant manager for 25 years. He also served as an instructor at Cal Poly for 15 years where he taught courses in printing management.
Among Rivera's specialties are: print content creation for social media, publications production, operational efficiency, marketing for print, print and color quality control, print MIS and W2P, pricing, in-plant sheetfed and commercial printing. Rivera is also a Certified Lean Six Sigma Black Belt specialist.
Harvey Levenson, Cal Poly Professor Emeritus and GCAG coordinator, said: "Rivera's GCAG appointment is significant because in-plants are pressed to shore up efficiency and technology with reduced staffing. Gordon's knowledge and experience are tremendous resources to help in- plants of all sizes and specialties achieve this." Rivera can be reached at: printisalive@gmail.com, phone #805-245-3317.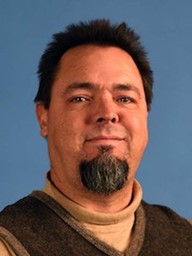 About the Graphic Communication Advisors Group
The Raymond J. Prince Graphic Communication Advisors Group (https://hrlevenson.wixsite.com/gcag) is a group of specialists and experts accessible to the printing, publishing, packaging, and related communities. The group provides fresh, outside perspectives representing a broad range of experiences and a long-term commitment to all facets of the graphic arts industries. Many of the GCAG consultants and practitioners are industry's "household names" and best-known managers, technologists, scientists, researchers, authors, and Expert Witnesses. They bring the power of their deep expertise and problem-solving acumen to bear on training and solving difficult problems.

---