Buffalo Niagara Convention Center
Join IPMA for the largest In-plant event for all sectors of the In-plant industry- print and mail!
You'll learn:
Keynote speakers
Four full days of sessions
Break-out sessions specific to in-plant printing & mailing operations
Round table discussions
You'll network:
IPMA Fun Run/Walk
Welcome Reception
In-Print & IPMA Awards Banquet & Recognition
Hospitality suite Saturday through Wednesday evenings
Night Outing
Niagara Falls Sightseeing pre-conference outing
You'll experience:
Vendor Fair
In-Plant Tour
And you'll have the opportunity to participate in IPMA's certification program.
Need an IPMA 2022 justification letter for your organization? Try our template.
Conference Hotel: Hyatt Regency Buffalo
Conference Rate (you must be registered for IPMA 2022): $175/night. Special pricing expires May 15, 2022.
IPMA 2022 PRE-CONFERENCE OUTING: NIAGARA FALLS SIGHTSEEING
The roar and the splendor of Niagara Falls. The awe. There is nothing like it! IPMA 2022's Pre-Conference outing will take you there, and take you up close with a trip like no other on the Maid of the Mist.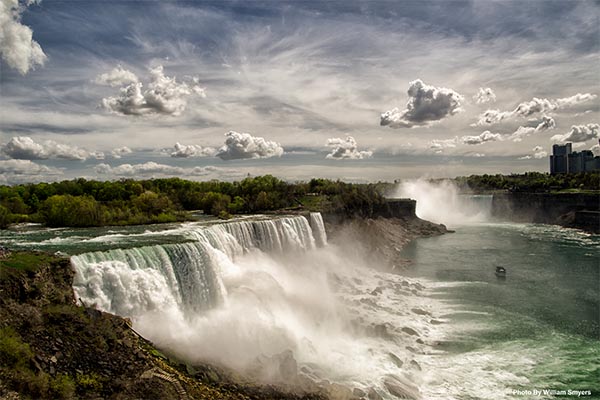 Saturday, June 11, 2022 9:00 am to 1:00 pm
You must be registered for IPMA 2022 to be eligible for this tour.
Want to explore? Get the flavor of Buffalo? And Niagara? And begin to plan your own adventure?  Start here:  Visit Buffalo Niagara.
In-Plant Printing and Mailing Association(IPMA) reserves the right to use any photograph/video taken at any event sponsored by IPMA, without the expressed written permission of those included within the photograph/video. IPMA may use the photograph/video in publications or other media material produced, used or contracted by IPMA including but not limited to: brochures, invitations, books, newspapers, magazines, television, social media, websites, etc.