The largest In-Plant event for all sectors of the In-Plant industry- print and mail.
June 8, 2020
Kearney, MO – The In-Plant Printing and Mailing Association (IPMA) is thrilled to announce that its 2021 Annual Educational Conference will be held June 6-10, 2021 in Des Moines, Iowa at the Community Choice Credit Union Convention Center.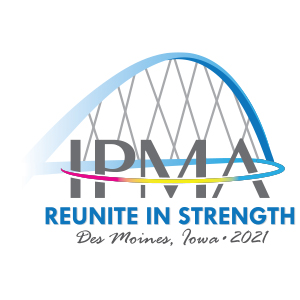 Mike Loyd, Executive Director, IPMA, said, "We are so excited to be hosting our Annual Education Conference and Vendor Fair, June 6-10, 2021, in Des Moines, IA. With all the trials and tribulations we are currently enduring in 2020, we need to 'Reunite In Strength' in America's Heartland. We need all of our members and other in-plants to make a valiant effort to attend the largest in-plant event in the world. We will have world-class keynote speakers, relevant break-out sessions and more than 50 of the top printing and mailing suppliers in our industry. See you in Des Moines."
About IPMA
Founded in 1964, the In-Plant Printing and Mailing Association (IPMA) is the only professional association dedicated exclusively to meet the needs of all segments' in-house printers and mailers. The more than 700 members of IPMA are managers and directors from in-plant printing and mailing facilities throughout the United States. IPMA is headquartered in Kearney, MO. For more information, visit www.ipma.org and follow IPMA on Twitter, Facebook, YouTube, and Instagram.