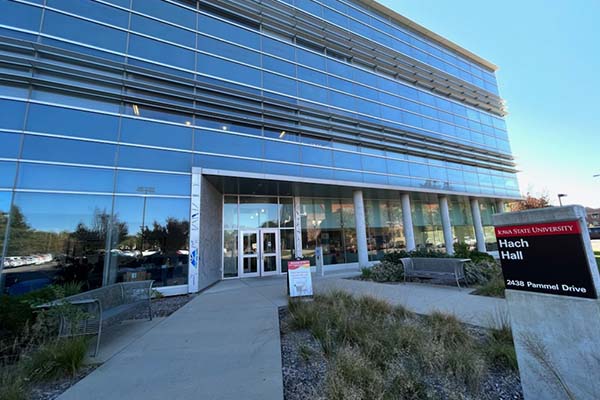 Iowa State University was a great place to bring IPMA's Road Show back! Experience it through the photos below.
Iowa State University In-plant Tour
IPMA's first 2022 Road Show stop is in America's Heartland. We're pulling into Ames, Iowa for an in-plant mini-conference. Learning, sharing issues and answers with in-plant peers at our BYOP (Bring Your Own Problem) session, new ideas, emerging technology, networking, vendors, an in-plant tour, and more!!! 
Iowa State University
Hach Hall
2438 Pammel Dr
Ames, IA 5001
IPMA does not have an official Road Show Hotel, The Hampton Inn and Suites Ames is 10 minutes from Iowa State's campus. Current rates are $130 for a king or two-double room. 
IPMA's Road Shows are free to all in-plants.
Contact Amy Banker at 816/919-1691 ext 102 or abanker@ipma.org for more information.
Interested in scheduling a stop in a city near you? Contact Mike Loyd of IPMA at mloyd@ipma.org for more information.
Iowa State University Road Show Sponsors
Iowa State University Road Show Vendors
In-Plant Printing and Mailing Association(IPMA) reserves the right to use any photograph/video taken at any event sponsored by IPMA, without the expressed written permission of those included within the photograph/video. IPMA may use the photograph/video in publications or other media material produced, used or contracted by IPMA including but not limited to: brochures, invitations, books, newspapers, magazines, television, social media, websites, etc.