In recognition of demonstrated dedication and support to the association and positive contributions throughout the previous calendar year and beyond.
April 15, 2021
Kearney, MO – The In-Plant Printing and Mailing Association (IPMA) is thrilled to announce the IPMA Board of Directors has selected Monique Moynihan to receive an IPMA Outstanding Contributor Award. She will be honored at IPMA's 2021 Virtual Conference and Vendor Fair June 7-18, 2021.
"Congratulations to Monique (Mo) Moynihan on being named Outstanding Contributor for IPMA. MO's wonderful personality and her willingness to serve others make this an easy selection. Mo is a fixture at our annual conference, serving as Conference Chair and Volunteer Chair. She has always done whatever she could to help IPMA succeed, including helping write surveys for research, and speaking at road shows and conferences. We are so happy for Mo and know she is very deserving of this award," said Kelly Hogg, IPMA International President.
"To be recognized for this prestigious award is an honor, yet, at the same time, humbling. With all the outstanding talent throughout IPMA deserving of this award, I never expected to be considered.
When I joined IPMA in 2016 as an event volunteer, I thought, 'Well, this is cool, but where do I fit in? I work for a print shop, but I am not a printer, nor work on any of the equipment,' said Moynihan. The welcome I received from everyone was warming. I felt like part of the team and wanted to do more.
After that first conference in Denver, the realization set in that IPMA is a community beyond print and mail; it is a community of diverse people sharing their knowledge freely, regardless of the organization.
Who wouldn't want to be a part of this; IPMA is a value-based organization that makes you feel welcomed, so much so, you want to give back repeatedly. 'I will continue to contribute — as long as you will have me,' said Moynihan. Thank you again for this great honor and for believing in me," said Moynihan.
About Monique Moynihan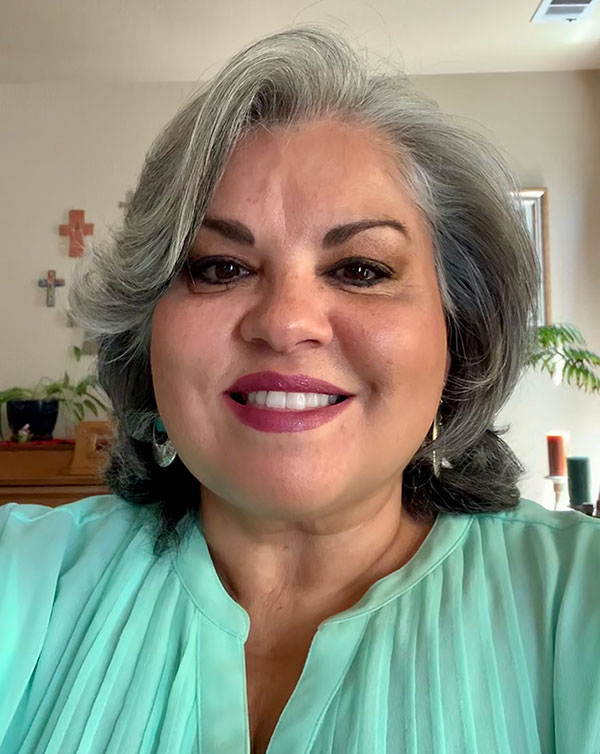 Monique Moynihan has worked for the State of Colorado Department of Personnel & Administration (DPA) for fifteen years in multiple roles for Integrated Document Solutions (IDS). She moved over to the DPA Executive Director's Office Performance Management Unit a few years ago as a performance specialist.
Her diverse knowledge of project, performance, and people management, along with Lean facilitation, has led her to this successful path. Monique's TOPs facilitation certification expertise helps teams improve internal processes. She encourages employees to deliver meaningful products or visions through collaboration and teamwork. She believes in creating an inclusive environment where all employees feel valued and how their shared involvement reflects in all our services to citizens.
About the Outstanding Contributor Award
The Outstanding Contributor Award was created to recognize an IPMA member or supporter in good standing for at least six months who has demonstrated dedication and support to the association and made positive contributions throughout the previous calendar year and beyond.
About IPMA
Founded in 1964, the In-Plant Printing and Mailing Association (IPMA) is the only professional association dedicated exclusively to meet the needs of all segments' in-house printers and mailers. The more than 700 members of IPMA are managers and directors from in-plant printing and mailing facilities throughout the United States. IPMA is headquartered in Kearney, MO. For more information, visit www.ipma.org and follow IPMA on Twitter, Facebook, YouTube, and Instagram.