The largest In-Plant event for all sectors of the In-Plant industry print and mail.
October 30, 2019
Kearney, MO –The In-Plant Printing and Mailing Association (IPMA) is pleased to announce that Sarita Maybin will keynote its 2020 Perfect Vision educational conference June 7-11, 2020 at the Hyatt Regency Coconut Point in Bonita Springs, Florida. IPMA's conference is the largest In-Plant event for all segments of the industry and brings In-Plant print and mail professionals together for education, a vendor fair, industry awards, an In-Plant tour, and more. Registration is now open, and an early bird discount is available until December 15, 2019. Visit https://ipma.org/ipma-2020-conference/ for details.
Ms. Maybin will present, "If You Can't Say Something Nice, What DO You Say?: Practical Solutions for Working Together Better." This high-energy keynote presentation provides practical approaches and positive phrases for those times when you need to say something NOT so nice. Based on her book, attendees will learn how to constructively clue someone in, deflect the negative comment of a well-meaning friend, or let a colleague know what he or she is doing drives you crazy — without destroying the relationship. In the words of Ms. Maybin, "Say what you mean, mean what you say, and don't say it mean!"
"I am so excited that we were able to arrange for Sarita Maybin to be one of our keynote speakers at IPMA 2020. Ms. Maybin is an award-winning speaker who will offer insight in how to interact with our employees, coworkers, superiors and all people we encounter. Our attendees are in for a treat," said Mike Loyd, Executive Director, IPMA.
About Sarita Maybin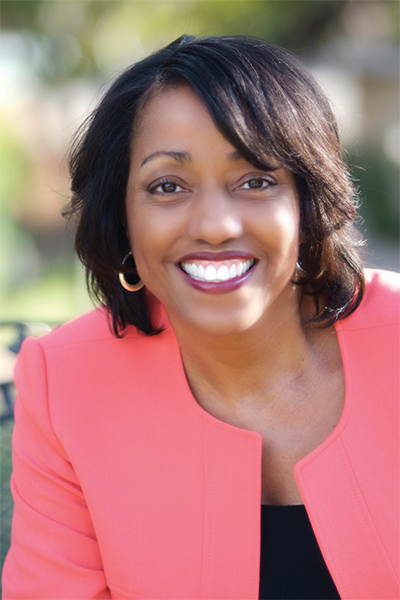 Sarita Maybin is an international speaker, communication expert and author whose audiences have fun learning how to stay positive, constructively confront tough communication situations and work together better.
During her 20+ years as a speaker, Sarita has spoken in ALL 50 states as well as Puerto Rico, Mexico, Jamaica, Canada, England, Asia, Iceland…and on the prestigious TEDx stage. Her clients include Hewlett Packard, Kaiser Permanente, Los Angeles County, Department of the Navy and University of California, among others.
Sarita is a former university Dean of Students with a Master's degree in Counseling, a Toastmasters Humorous Speech Contest winner and a Past President of the National Speakers Association, San Diego chapter. She has also been interviewed by the media about her book "If You Can't Say Something Nice, What DO You Say?" For more information, visit www.SaritaMaybin.com.
About IPMA
Founded in 1964, the In-Plant Printing and Mailing Association (IPMA) is the only professional association dedicated exclusively to meet the needs of all segments' in-house printers and mailers. The more than 700 members of IPMA are managers and directors from in-plant printing and mailing facilities throughout the United States. IPMA is headquartered in Kearney, MO. For more information, visit www.ipma.org and follow IPMA on Twitter, Facebook, YouTube, and Instagram.