Paraphrasing Wendy's Clara, "Where's the Labor", that is the million dollar question that we in the printing industry have been facing for years, not just now, not just last year but for years. I am sensitive about this as I am a multigenerational printer. My kids and their kids chose other careers—why? Possibly the smell of ink just didn't capture their senses, nor did the excitement of seeing the joy of producing a well designed, printed piece with the blending of craftsmanship and science impress their senses.
Did printing still have the dogma of being a "dirty industry" and a man's field? The barriers of being a man's field were completely abandoned by the 1980's. Today my in-plant print operation is comprised of 57% women, in leadership roles, as operators, and the shakers and movers. What a celebration of Women in Print and impact of Women's History! Look at your team, what do you see? I see opportunity. I see that women are making changes across the board in every area of commerce, in printing, sales, law, politics, science, you name it they are there. They are making a difference. Are we marketing to that growth segment in the workforce? Probably, yes.
Just now, we finished celebrating In-plant printing operations, National Printers Day and are still celebrating Women's History, and of course Women in Print. Powerful stuff, rightfully so, but are we as a major industry taking advantage of "Women in Print?" If not we should. Currently, the Bureau of Labor Statistics reported the current unemployment rate of 3.8% is down from 4.2% in November 2021.What is worse for our industry is that our labor force that we think is available is only a fraction of the 3.8% unemployed labor available.
Traditionally, printers have tried to hire mostly experienced workforce. I remember one manger complaining years ago that when you train someone, invest your time and effort to provide the skills they need to do the job, they leave. Of course, there is some truth to this. Our industry, for the most part, shares in the responsibility for that problem, for we have a tendency to '"pirate" experienced workers from our fellow printers. In a way, likely the true reason that caused our labor shortages over the years and worse yet, today. The Covid-19 pandemic with so many reductions in workforce, changing towards remotely working, and technology changing the workplace causing so much change in so little time, changes the workforce characteristics– something we are as employers still trying to understand.
As printers, we need to remember that our industry is one of the fastest changing, eager for new technology, and needs youth, enthusiasm, aptitude and attitude more than we need experience. Yes, I see that rolled you back a bit, but its true none-the-less. We to some degree had a reprieve from labor issues back in the Great Recession, but that didn't last long, for those that could not be reabsorbed by other printer operations had to develop new skill sets and most did not look back. Today, we still constantly try to find "experienced" labor, knowing that if we can find one then he/she will come at a premium since we are hiring him/her way from another printer…and guess what, we more often than not have to train them the way we do things, heaven forbid we accept their new ideas.
So, yes we need to revisit several things. One is our image, and be proud that we are a fast changing industry. We embrace technology, computers, are inclusive, and what we do has meaning and usefulness in today's society. People enjoy reading, want brochures, need information, and still think that what printers do is something magical, and to some degree it is. We do not make widgets, after all.
We use the power of AI (Artificial Intelligence) – smart devices to help automate more, to reduce touches we have Web to Print; auto scanning and adjusting inks; auto folder set-ups; virtual meetings/sales opportunities and the ability for some of our workforce to work remotely, in our market or not. We have tools that provide live updates for our customers. Still with all of this we must still have labor, we must have people to utilize the AI, we must have people to keep our operation in tune, in touch and motivated to growth, to achieve what we have not thought of yet. So, be more open to training people. Age really doesn't matter unless your operation is like most other printers with your workforce retiring or dare I say dying off, more than likely they are.
We are facing a highly educated and forward thinking workforce as never before. They may be mechanical oriented; they most definitely are technology savvy however, they are not motivated in the same manner as the Baby Boomer or Gen X. The Millennials are fast giving way to the iGen/Gen Z. It is your job is to entice them to try our industry. They want to be engaged. They want to make a difference. They do not want to "get dirty" but they want to be a part of the success. Our job then is to accept the fact that what motivates us is not what attracts or motivates them. They do not look for "jobs." They are looking for "positions." They are looking to belong.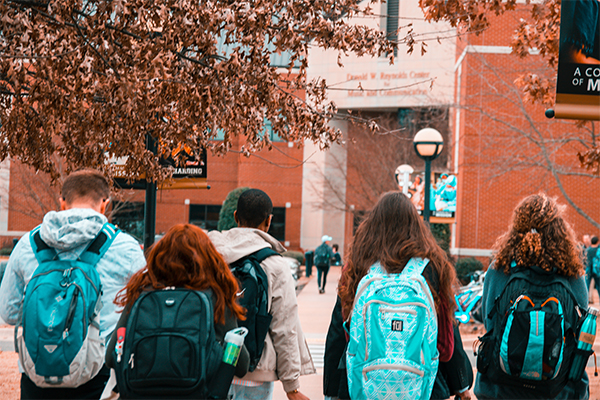 Quit looking for tired blood, for old experienced hands. Look for the future. Seek the younger workforce who will have to be trained, and coached…but will engage with your technology, ever changing processes, the methods you use to engage your customers. Look for positive things that matter: attitude, aptitude, willingness to try, for with those attributes you can build a workforce for the future. Those who are engaged, those are the employees of the future. Those are the ones that will not leave for another position, because most people do not leave because they are happy, engaged, appreciated– they leave because they are not.
Try new avenues. Use social media and employment search engines. Post in your trade organizations and your support organizations such as IPMA and other peer professional organizations. Be creative in your postings. Go to colleges, universities, trade schools in your areas. Be active in your communities. Host tours from your local high schools and junior highs. Offer internships. Support organizations that offer retraining. Contact your local labor department. Things are changing. The workforce is small. Expand where you look and change what you are looking for. Be brave, be forward thinking, be engaging as our industry really is. We change, we change faster than we imagined. Seems like just yesterday we changed from letterpress to offset, then to toner and now we are leaping into commercial inkjet. Operators need more computer skills now than ever. One operator can easily run two B2 size commercial inkjet presses. It's the future. Where do you plan to be in the next five years…will you evolve with a younger team, or will you fade away? Change your thought process, change your view, put on younger eyes, look into the future realizing that yesterday's methods and tools will not serve you, will not lift to higher levels, no that will take inspiration and acceptance of the challenge, It's called CHANGE.
Where's the Labor, it's in front of you, it's not in experience, it's in youth, it's in your staff's family and friends, it's there but not where you used to look and not what you are used to seeing, but there is "labor for you" can modify who and what you are hunting for, that is the challenge.
---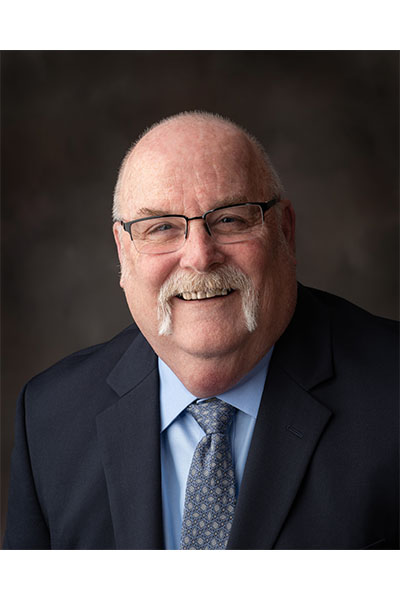 John Yerger was born into printing and has served in almost every position from a printer's devil to owner. He has a BS in Communications Printing Management and in senior management in private sector print operations and three different higher education in-plant operations. John has directed operations with digital, wide format, graphic design, offset, letterpress, flexography and mail centers managing upwards of 70 staff and mulit-million dollar budgets.