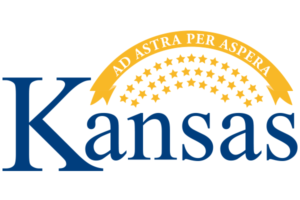 September 29- October 1, 2019
State of Kansas
Cyrus Hotel
920 S. Kansas Avenue
Topeka, KS 66612
Back by popular demand, IPMA's Road Show kicks off with a 3-day symposium focused on government in-plant issues. Learn, connect with your in-plant peers, check out the latest innovations while spending one-on-one time with vendors, and tour the State of Kansas, Department of Administration Office of Printing and Mailing's in-plant facility.
New experiences, new information, and new ideas- you'll get them all at this
mini-conference!
About Our Host: Printing and Mail Services for the State of Kansas Welcomes You
The Division of Printing has been providing printing and mail services for all state agencies including the Legislature for over 100 years.  We employ 35 full time employees.  We operate three shifts Monday-Friday from January thru mid-June and two shifts the remainder of the year.  We provide a wide array of printing, copying, digital, finishing and mail services.  Our work includes, but not limited to, everything from business cards and stationary, to hard bound statute books, maps, tax forms, transactional print, checks, wide format, all the legislative printing, inserting and fulfillment services.  Revenue FY FY19 was $11.3 million.
Need a place to stay? IPMA has reserved rooms at our Road Show venue the Cyrus Hotel— Topeka's first boutique hotel. It's part of the Topeka downtown renaissance and offers a unique experience including dining and entertainment.
IPMA's discounted room rate is $119 per night.
Cyrus Hotel
920 S. Kansas Avenue
Topeka, KS 66612
(866) 266-3500
Downtown Topeka Parking Map
Come Early and Explore Topeka
Come in on Saturday, and tour Topeka's newly renovated Statehouse (within walking distance of the hotel).   It took 13 years to renovate.  It is beautiful!   Tours run throughout the day. 
Saturday or Sunday  visit:
Combat Air Museum – has over 25 WW 11 aircraft.  It's about a 15-minute drive from the hotel.
Evel Knievel Museum – this museum has the world's largest collection of Evel Knievel memorabilia.  And it's about a 10-minute drive from the hotel.
And what timing!  It's Topeka's annual Cider Days Fall Market time with over 250 craft exhibits, pioneer demos, food and entertainment. Only a 10-minute drive from the hotel and  close to the Evel Knievel museum. So you can see them both!
And  be sure to take in some jazz and blues groups downtown.
Want more ideas? Click here.
In-Plant Printing and Mailing Association(IPMA) reserves the right to use any photograph/video taken at any event sponsored by IPMA, without the expressed written permission of those included within the photograph/video. IPMA may use the photograph/video in publications or other media material produced, used or contracted by IPMA including but not limited to: brochures, invitations, books, newspapers, magazines, television, social media, websites, etc.