Technology is facilitating access to new applications, equipment and services. PRINTING United (Dallas, October 23 – 25) centers on this phenomenon of convergence and how printers can tap into it to better serve customers.
Built on the foundation of the SGIA Expo and produced by the Specialty Graphic Imaging Association (SGIA) and NAPCO Media (publishers of In-plant Impressions), the PRINTING United expo will bring the universe of printing under one roof. For in-plant printers, that means more opportunities to add value for their organizations.
"PRINTING United represents a sea change in event strategies for addressing the industry environment. Rather than focusing on a single industry segment, it's welcoming in the entire community," says Mark Subers, Printing and Packaging, NAPCO Media.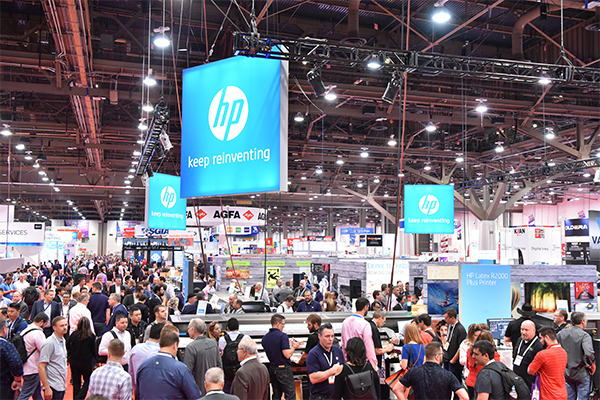 Attendees can begin making connections on the expansive show floor — the equivalent of more than 12 ½ football fields — filled with more than 630 exhibitors, including Ricoh, Canon, Heidelberg, RMGT — Graphic Systems (Ryobi), Duplo, Konica, RISO Inc., Rochester Software Associates and Kirk-Rudy.
The show floor holds more than a comprehensive view of the latest printing technologies. It's also home to The Experience Zone (booth 10530), a 4,000-square-foot exhibit with over 100 printed applications that demonstrate how printing shapes consumers' lives — and your organization.
"Our industry touches everything around us," Subers says. "The Experience Zone will put a face on it, with displays from in-home, out-of-home and retail environments. We want printers visiting The Experience Zone to leave inspired to try new product lines."
Over at booth 7250, the two-day (October 23 – 24) PDAA Pro Team Relay will see two-person graphics installer teams compete relay-style across four different testing stations — a car's quarter panel, rivet wall, a two-panel graphic on a rough texture surface, and testing alignment with two-color vinyl on acrylic. PDAA Master Certified judges will evaluate the teams based on speed and quality, and the winners will share a $2,000 prize. On the other side of the booth, attendees can test out new materials and techniques in the Wrap Quest area. If you're into graphics installation, from fleet wraps to floor graphics, this is the place to be.
Connect with Your Community
"In-plant printers who want to better serve their organizations need access to suppliers, manufacturers and education. PRINTING United provides those connections across market segments," says Ford Bowers, President and CEO, SGIA.
In addition to the expansive show floor and educational options, PRINTING United will bring specific printing communities together to create and strengthen connections with peers and industry leaders in informative and inspiring networking events such as:
Sustainability Strategies Luncheon: Inside and Out (Wednesday, October 23, 12:00 PM – 2:00 PM) relays stories about the ways organizations are implementing sustainability strategies with Brett Thompson, Sign and Graphic Market Manager, Piedmont Plastics; Dale Crownover, CEO, Texas Nameplate Company; Jenny Dela Cruz, COO and Co-Founder, Snowball Print Marketing.
The Women in Print Alliance Breakfast (Thursday, October 24; 7:30 AM – 9:45 AM) brings up five women — fashion designer Ariel Swedroe, a sophomore at the Design and Architecture Senior High School, Miami; Kristin Scribner, Owner-Operator, WrapStar Pro; Michelle White, Technical Market Manager, Vycom Plastics; Tiffany Rader Spitzer, Operations and Technical Product Manager, Roeder Industries; Heather Roden, Strategic Account Manager, Zund America — to tell the stories of their journeys in the printing industry.
Graphics Producers Luncheon (Thursday, October 24; 12:00 PM – 1:30 PM) covers business management, sales and company culture with Barbara Pellow, Pellow & Partners; Jim Russell, New Direction Partners; and Mike Philie, The Philie Group.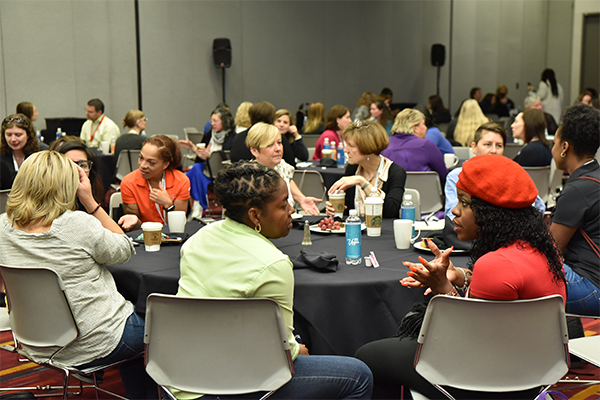 And the Opening Night Party at the iconic Gilley's Dallas the night of October 23 will channel the energy and excitement of the printing industry.
"The launch of PRINTING United is something to celebrate," Bowers says. "It encompasses and serves today's printing industry better than any event in the printing and packaging space has before. If you're part of the industry, you need to be there from the start."
Education Empowers Printers
What you learn at PRINTING United will change the way you see your printing operation.
"The education at PRINTING United is designed to give attendees the resources to explore new markets and opportunities," says Dan Marx, Director of Content Development, SGIA. "We've structured the programming so there will be something relevant to anyone in attendance at any given time."
Education begins Tuesday, October 22, with three concurrent half-day intensive workshops:
Convergence Power Rankings: Where (and How) to Grow — Marco Boer of IT Strategies provides background printers need to find and take advantage of new, opportunity-rich areas.
Wide Format 101: Strategies for Success — SGIA's Ray Weiss assembles a cast of seasoned professionals to share knowledge for success in the wide-format segment, covering technologies, applications, color management, pricing strategies and more.
Digital Textile Printing: What, Why and How — Keypoint Intelligence/InfoTrends' Ron Gilboa and digital textile experts will discuss how to maximize the possibilities of digital textile printing, its future and the importance of workflow.
Like the trade show, the PRINTING United conference is built on the foundation of its predecessor, the SGIA Expo, but, says Marx, "We've ramped up the relevant, innovative education past attendees know to expect and extended that to the commercial, package and in-plant printing communities as well."
On the show floor, PRINTING United's three amphitheaters will feature research and exhibitor-led presentations addressing the apparel, industrial, graphics, commercial and packaging printing communities in prominent locations.
Registration for PRINTING United will be free through September 10, but some events have additional fees. Learn more and register today at PRINTINGUnited.com.
---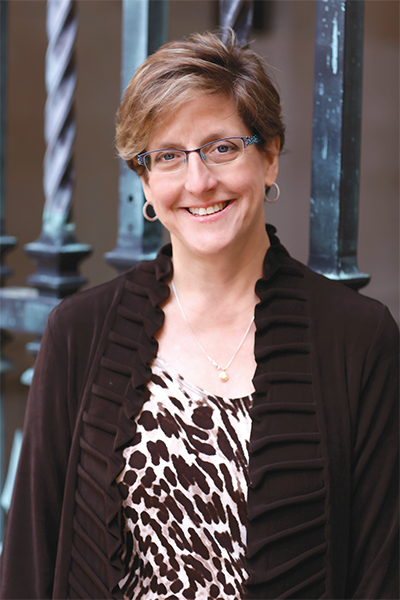 Kate Achelpohl is SGIA's Director of Publications & Public Relations, and Editor-in-Chief of the SGIA Journal. You can reach her at kate@sgia.org.