In recognition of demonstrated dedication and support to the association and positive contributions throughout the previous calendar year and beyond.
May 3, 2022
Kearney, MO – The In-Plant Printing and Mailing Association (IPMA) is thrilled to announce the IPMA Board of Directors has selected Dawn Nye to receive an IPMA Outstanding Contributor Award. She will be honored at IPMA's 2022 Educational Conference and Vendor Fair June 12-16, 2022 in Buffalo, NY.
"Dawn has been a key supporter of IPMA and the in-plant printing industry, in general, for many years with Konica-Minolta. She has always been a source for innovative ideas and contributions to the success of our organization. Dawn was always a hard worker behind the scenes and was free to help us in any way asked, whether financially, physically or as an advocate for IPMA," said Mike Loyd, IPMA Executive Director.
"I am so honored to receive the Outstanding Contributor Award. I feel a close bond with the IPMA group because I started my career in a college in-plant print shop on work-study, where I found my passion for print. The IPMA group made me feel welcome during my first IPMA conference. I soon realized this group was like a family whose goals were to share knowledge and help each other. I look forward to continuing to work with the group in my new role as awards manager for Premier Print, Pinnacle product, and InterTech awards program," said Dawn Nye Program Manager Premier Print, Pinnacle Product, Pinnacle InterTech Awards, Printing United.
About Dawn Nye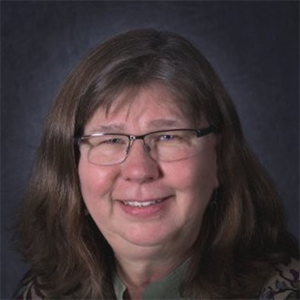 Dawn is managing the industry award programs for PRINTING United Alliance. This includes the Premier PRINT Awards, Pinnacle Product Awards, and Pinnacle InterTech Awards.
Dawn has 38 years of experience in the communications industry, including experience in Marketing, Product Management, Sales, Business Development and Customer Liaison, and Event Management. She was awarded a 2020 Girlie Award for outstanding Leadership and Community Service and is a Gold Key Award recipient from the International Graphic Arts Honor Society. She has served on the Printing Industry of America Board of Directors, TAGA Board of Directors, and advisor and mentor in education at Cal Poly, Ball State, Stout, and Scottsdale Community College. 
Dawn grew up in South Dakota and holds a master's in art history and two undergrads in printmaking and sculpture from Augustana College, University of Dakota, and Vermont College.
Before joining the Alliance, Dawn worked for Konica Minolta, Oce', Xerox, Aldus, Adobe, AFGA, and the City University of New York.
About the Outstanding Contributor Award
The Outstanding Contributor Award was created to recognize an IPMA member or supporter in good standing for at least six months who has demonstrated dedication and support to the association and made positive contributions throughout the previous calendar year and beyond.
About IPMA
Founded in 1964, the In-Plant Printing and Mailing Association (IPMA) is the only professional association dedicated exclusively to meet the needs of all segments' in-house printers and mailers. The nearly-700 members of IPMA are managers and directors from in-plant printing and mailing facilities throughout the United States. IPMA is headquartered in Kearney, MO. For more information, visit www.ipma.org and follow IPMA on Twitter, Facebook, YouTube, LinkedIn and Instagram.