Advances in digital printing presses are prompting many commercial printers and in-plants to invest in finishing equipment to capture significant productivity improvements, reduce costs, and expand product offerings. Once regarded as an afterthought and production bottleneck, print finishing is now considered a critical stage in print production and a way to differentiate products and create added value.
A new study conducted by NAPCO Research (a unit of NAPCO Media, the parent company of Printing Impressions and In-Plant Impressions), offers insights into how print service providers are leveraging digital printing to boost efficiency and better serve customers. The study, titled Digital Printing 5.0, surveyed 233 commercial printers and 174 in-plants to uncover key and evolving trends that are advancing the use of digital printing. The research findings are presented in a series of five white papers.
As most printing requires some type of finishing, all respondents offer some type of finishing services to customers. Finishing can also be a value-added service that helps print providers to boost profits, enhance print value and stand out from the competition. In a world of shorter runs, product customization, faster time to market, shrinking margins, and competitive pricing, successful printing operations are looking for ways to improve efficiency and differentiate their product offerings. Innovations in finishing hardware and software are prompting print providers to enhance their offerings with more automated and or high-value print embellishment finishing solutions.
Respondents report finishing can be a highly profitable service to offer to digital printing customers. Commercial printers offering mail addressing, perfect binding, booklet making, diecutting, saddle stitching, and mail inserting describe them as very profitable services. Another area adding value to digital output is unique finishing options like foiling, embossing, textures, special coatings, and overprinting. Many of these value-add techniques and processes that print buyers covet are applied via finishing equipment.
Today's finishing equipment can be fully integrated with prepress and printing in a workflow based on relaying digital job specifications from process to process. Many devices are equipped to connect and share, set themselves up for operation, and instruct other machines how to join in the workflow. An essential objective of Digital 5.0 is to enable "smart factories": manufacturing environments where zero-touch, lights-out production becomes routine. In-line finishing solutions are a key enabler to lights-out manufacturing as they can enable "white paper in, finished product out" production. As the printing industry's analog-to-digital transformation continues, print providers are moving to embrace tools to create "smart" manufacturing workflows.
In the early days of digital presses, print providers didn't have many finishing options. This is not the case today as printers can select from a variety of digital-print friendly postpress capabilities to meet many requirements. Innovations in finishing technology are expanding production capabilities and possibilities and helping to usher in a new printing phase: Digital Printing 5.0.
For the complete report, download here.
---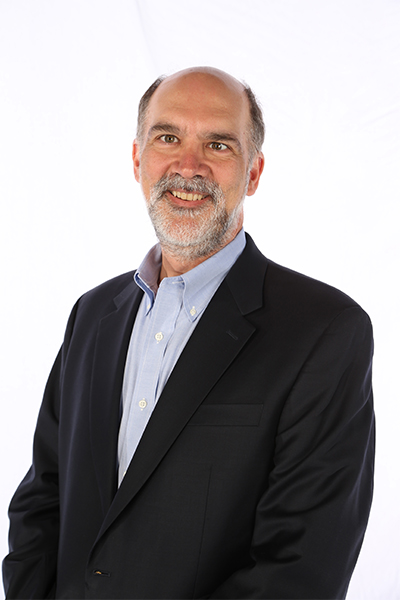 Robert Barbera
Director, Production Solutions Marketing
Canon USA, Inc.
Robert Barbera is the Director, Production Solutions Marketing for Canon U.S.A. Inc., He is responsible for developing the solutions and services business, managing the outbound marketing initiatives and liaison with industry associations. He has over 25 years of experience in product marketing, business development, workflows solutions, and professional services associated with digital printing.
He was awarded the 2019 Outstanding Vendor Contributor by IPMA and in 2017 he was inducted into the Soderstrom Society, a honors recognition organization for industry professional who have made outstanding contributions to the development and progress of the printing industry. He is a past-board member of PIA/GATF and graduate of Rochester Institute of Technology in Printing Management.