"We can only GO when our teams and customers feel safe, if they are inspired by the direction we are headed, and have a say in how we get there." This quote applies to business universally, but is crucially important in the print industry, as print operations are increasingly being asked to prove their value.
The question, then, becomes, how do you go about positioning your print operation as a value center in today's challenging environment, where much of the focus is on reducing cost? In my experience, it takes three factors: Clarity, Alignment, and Inspiration. With proper attention to these three elements, print operations can stay focused on the relentless pursuit of improving the customer experience, thereby demonstrating value far beyond just cost. Let's take a closer look at how these elements work together:
Clarity: Being clear about the role that your print operation plays within the overall company strategy. In other words, what role does the print operation play in helping execute the action plans for the business? To drive value, it's best to stay close to business-critical functions; otherwise, it is easy to be viewed as a cost center.
Alignment: Ensuring that your capabilities are sufficient in delivering the services needed by the business. Demonstrating expertise and resourcefulness each day. Alignment involves bringing new ideas to your business partners before they ask, taking into consideration new advances in the marketplace (i.e., alternative technologies, etc.) that would allow the print operation to deliver more capabilities to fulfill the needs of the business. Think "outside the box" as you evaluate the capabilities that may be needed for print and related services. It entails a deep understanding of the market in which your customers operate and their needs in that market to ensure alignment. (side note: this is why it's good to be involved in organizations like the IPMA).
Inspiration: Making a conscious effort to inspire people to achieve results – and validating their performance along the way – is one of the best ways to build excitement. For example, when we look at exceptional service, it's about saying "yes" to something new for the customer and being open to new ideas. Inspiration rewards creativity and reminds the team of the business they are in, not just the function they provide. This enables them to come up with ideas that are innovative and result in delivering more valuable solutions.
By embracing clarity, alignment, and inspiration, print operations can successfully keep the conversation focused on the value they are providing to the business instead of talking about the achievement of cost efficiencies.
---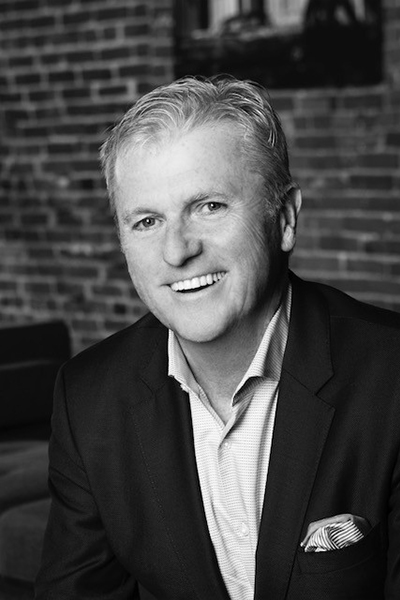 Joe Morgan
CEO of siY, LLC and Advisor to Paragon Group
Joe believes that if you are relentless in building the right environment for people, then extraordinary outcomes can result. People and curiosity are always at the core of his leadership approach. Having spent his career serving as a CEO or Member of the Board for large public as well as start-up and growth companies, Joe brings a wealth of experience and demonstrated leadership in transformational business environments. He has been successful in driving value and achieving strategic growth objectives in many industry sectors, including service, technology, and manufacturing. Joe has a proven track record for improving performance by integrating the strategy, culture, and customer within an operational framework. At siY, Joe spends his time advising the "C-Suite" on strategy, operational alignment, customer focus and the people of the business. A frequent speaker and facilitator; Joe brings high energy, a wide range of insights and humor that create a spark .
In 2016, he founded siY, LLC (Be safe. Be Inspired. Be YOU), a company that helps leaders achieve strategic objectives in an environment where people can thrive.
Safety and health are always at the top of his agendas with clients.
Corporate experience: FLEXcon, Sony Chemicals Corp., eflatbed.com, Standard Register Corporation, Uniguest
Education: MBA, Clark University; BS, Worcester Polytechnic Institute; BA, College of the Holy Cross.
Contact:
m: 937-901-6691
joe.morgan@safeinspiredyou.com
https://www.linkedin.com/in/joe-morgan-0311b51/
Joe Morgan is a keynote at IPMA's 2020 Perfect Vision Conference in Bonita Springs, Florida. He will expand on this blog and discuss getting the right team in place, succession planning, relentless pursuit of the customer experience and gaining alignment as a catalyst for performance in his keynote "Let's Go! Clarity, Alignment & Inspiration."