What is this Employee Engagement freight train racing down the track?Why is this topic in just about every conversation from HR to the frontline employees? The definition of Employee Engagement: The extent to which employees feel passionate about their jobs, are committed to the organization, and put discretionary effort into their work.
In today's workforce, there is a need for employees to feel valued, to feel like they make a difference, not just because they are paid; they want to make an impact. Those who feel like they cannot make an impact or their job is meaningless, decide to leave and go on to another opportunity. About one-third of U.S. employees are not engaged in their work. They feel no connection with the work they do. Bottom line, employees who are disengaged end up costing the U.S. economy up to $605 Billion through loss of productivity.
It is an immutable fact that employee engagement is not a trend but a valuable piece of an organization's culture. Engaged employees will feel valued and end up staying in their current position, regardless of the money in most cases; yes, money is very important but today's workforce holds engagement higher than financial gains. Other benefits, besides retention, is that engaged employees are more creative and innovative when they see the results that their voice mattered.
Morale goes up as employees come to work and actually want to be there; and in turn, their productivity goes up! According to a Dale Carnegie Study, "Companies with engaged employees outperform those with lower engagement levels by up to 202 percent."
As collaboration and communication between employees increase, fewer cases of conflict amongst employees occur. Engaged employees are happy employees and are loyal because they know that they have a stake in the organization. If the organization has a reputation for having an engaged workforce, it will attract those looking for that same type of employee.
It is essential for organizations to create a culture that elicits, encourages, and promotes employee engagement. Employees are the most critical resource and investment when embracing the Culture of Employee Engagement. Organizations who offer employee engagement as part of their culture will be on top, by reaching their goals more effectively as well as maintaining a workforce that is willing to stay, even though many unforeseen challenges.
The answer is NO! Engagement is not a trend; it is definitely today's work culture. Engaged employees are essential to successful organizations; starting today and well into the future.
---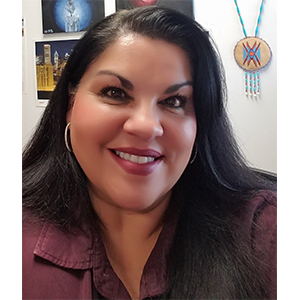 Monique Moynihan has worked for the State of Colorado for 13 years in various capacities. Administrative Assistant, Office Manager/Supervisor of the Incoming and Mail Delivery units, Marketing and Communications, in her current role of Performance Management Specialist. Monique works with team members in building efficiencies through Lean, 4 Disciplines of Execution, and other best practice tools, as well as facilitating employee engagement to enhance the work environment.