As an in-plant print center, you offer your organizations many valuable benefits including cost savings, faster turnaround time, convenience, and control. Despite the many benefits you offer, proactively creating a positive customer experience is essential to help build the trust of your customers and keep more work "in-house".
Focusing resources on delivering excellent customer experiences strengthen client relationships and reduce the threat of work going to outside vendors. A new research study from NAPCO Research (a unit for NAPCO Media LLC, the parent company of Printing Impressions and In-Plant Impressions) offers insights on what print buyers and influencers expect from their in-house printing operation, ways to enhance the buyer experience, and strategies for engaging with buyers.
The research surveyed over 200 print buyers or influencers in early 2020. Of the print buyers and influencers taking the study's survey, more than two-thirds (71%) report their company has an in-house printing operation.
Quality is Key Concern
A major concern of many in-plant managers is the threat of outsourcing the print operation. Print buyers responding to the survey report that the top reasons for outsourcing print work to an external provider is to obtain better print quality, followed by a desire for a higher level of customer service.
In addition, more than half of print buyer respondents with in-house printing operations report ISO 9000 and G7® certifications are very important when selecting a print provider. A little over three-quarters of respondents prefer to work with print providers that are G7 certified and 40% said having a G7 certification was absolutely essential when selecting a print provider.
This survey finding underscores the importance of putting in place processes for measuring and controlling consistent print quality
According to the previous NAPCO Research/Canon U.S.A. study, Digital Printing 5.0, only 18% of in-plant survey respondents implemented G7, GRACoL, or other color specifications. Implementing and achieving color certifications offer an in-plant many benefits. In addition to helping establish a process on how to manage color and deliver a repeatable process an in-plant that has achieved G7 Certification can utilize this to promote their level of print quality to their color critical customers.
Digital printing systems like the Canon imagePRESS with PRISMAsync and its embedded color calibration and profiling technology have made it easier and faster for operators to calibrate and verify their press to print standards such as G7.
In addition most digital printing vendors have G7 Certified Experts that can educate and assist your in-plant in adoption of these processes.
Measure Customer Satisfaction
According to survey respondents, higher customer satisfaction is another key reason for outsourcing print work. Successful in-plant managers have a good sense as to whether or not their customers are happy and often survey customers on a frequent basis. Sending follow-up emails to customers asking for feedback after a job was delivered, conducting quarterly online customer satisfaction surveys, and/or quarterly meetings with key customers to discuss problems, successes, new ideas all help gather valuable insights.
Having some process in place to measure and track client satisfaction offers essential insight into customer experiences. This is particularly important in order for an in-plant to prove their importance and worth to their organization when the question of outsourcing arises.
Educate Customers on Ways to Improve Print
While many respondents with in-plants report adequate print knowledge and experience, they still require education on keeping up with technology innovations, methods for improving effectiveness and efficiency, and ways their in-house operation can support ongoing goals and objectives.
Survey respondents with in-house printing operations are hungry for knowledge on how to improve their print communications, no matter what their level of print experience. This finding indicates that providing tools or hosting events that address internal customers' specific education needs can enhance the customer experience.
In-house printing operations that embrace strategies to enhance customer experiences are buffering against threats from external vendors. By applying the findings from the research, in-plants can help strengthen organizational relationships, build stronger customer loyalty, and enhance customer experiences.
For the complete copy of the white paper report "Print in the eye of the buyer – Enhancing the In-Plant Customer Experience", download here.
---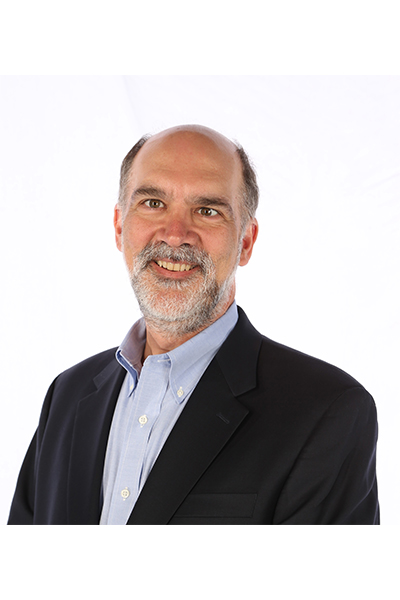 Robert Barbera
Director, Production Solutions Marketing
Canon USA, Inc.
Robert Barbera is the Director, Production Solutions Marketing for Canon U.S.A. Inc., He is responsible for developing the solutions and services business, managing the outbound marketing initiatives and liaison with industry associations. He has over 25 years of experience in product marketing, business development, workflows solutions, and professional services associated with digital printing.

He was awarded the 2019 Outstanding Vendor Contributor by IPMA and in 2017 he was inducted into the Soderstrom Society, a honors recognition organization for industry professional who have made outstanding contributions to the development and progress of the printing industry. He is a past-board member of PIA/GATF and graduate of Rochester Institute of Technology in Printing Management.