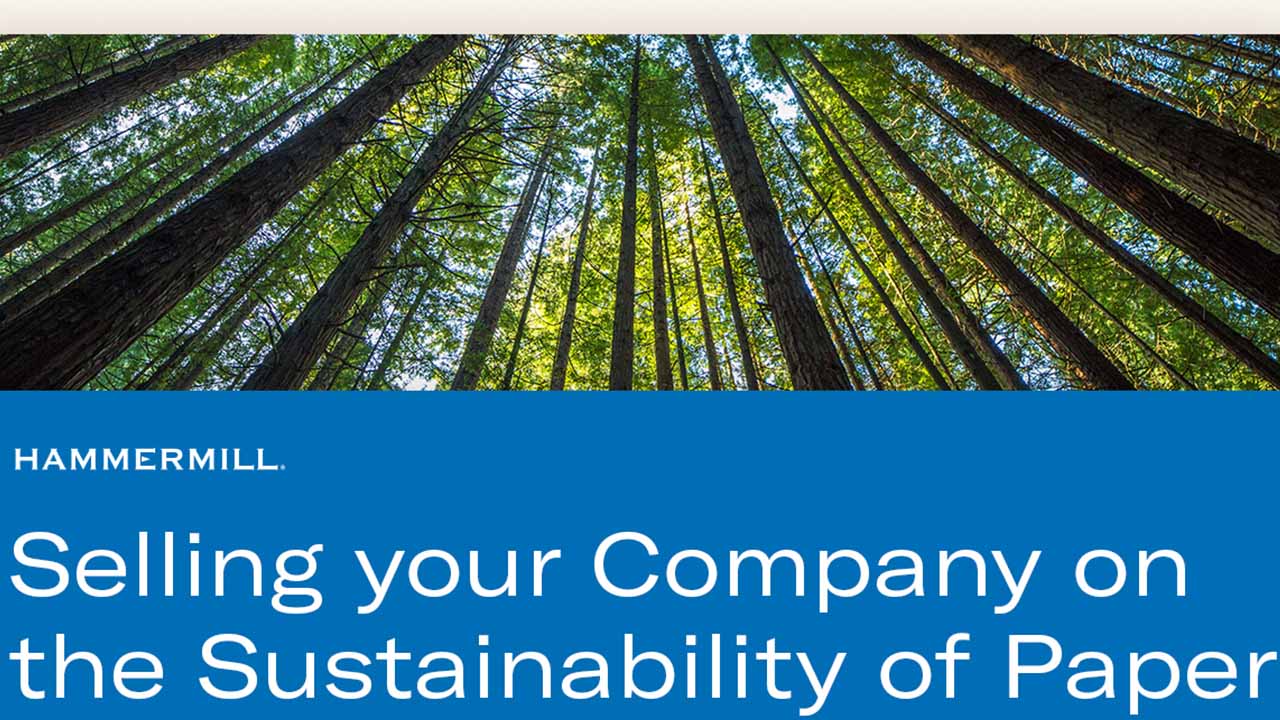 Webinar: Selling Your Company on the Sustainability of Paper
Join our upcoming webinar, Selling Your Company on the Sustainability of Paper. As a printer, you already know that all paper is not the same. But sustainable paper is a real game-changer. Consumers love it, and organizations can reap great benefits from selling it. You'll hear from four paper industry pros, who will share insightful tips on moving the sustainability conversation forward to benefit your organization, and the planet.
Some of what you'll learn includes:
–Dispelling the "Paper vs. Trees" myth
–Demonstrating that sustainability is profitable for private forest owners
–Highlighting how "green" papermaking has become
–Raising the benefits of sustainable certification
–Explaining why digital is not more sustainable than paper
There's plenty more. By the end of it, you'll be well-positioned to sell your company on the many benefits of sustainable paper.
For IPMA members only.
Click here to register.
Speakers
Christie Ridenhour– Senior Account Executive, International Paper

Christie Ridenhour is a Senior Account Executive with International Paper. During her 34 years with the company, Christie has held many roles in sales, training and sales management, as well as in marketing. Christie and her husband live in Charlottesville, Virginia.
Devin Giles– Manager of Renewable Solutions, International Paper

Devin Giles has been with International Paper since 2018. As Manager of Renewable Solutions, Devin supports the development of IP's corporate-wide sustainability strategy, as well as the creation of innovative, sustainable and recyclable products. She lives in Memphis, Tennessee.
Karin King– Commercial Printing Brand Manager, North American Papers Division, International Paper

Karin King is the Commercial Printing Brand Manager for the North American Papers division of International Paper. She oversees the strategic direction and the brand identity of three paper brands: Accent® Opaque, Williamsburg, and Springhill® Colors. Karin has been with IP for 25 years.
Jenae Lewis– Brand Manager, Hammermill®, International Paper

Jenae Lewis joined International Paper in 1993 and is the Brand Manager for Hammermill®. Over the years, Jenae has held a variety of positions at IP, from Sales Representative to Customer Value Manager to Customer Marketing Manager. Jenae and her family live in Memphis, Tennessee.
Sponsored by:


Next Event
Date

Dec 07 2022

Time

CT

1:30 pm - 2:30 pm