Part of IPMA's COVID-19 and the In-Plant Industry Blog Series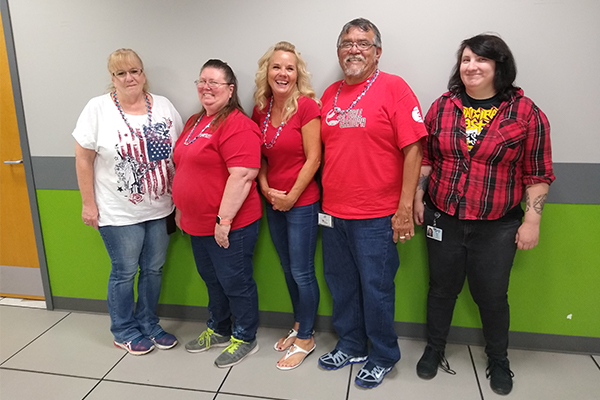 We are having a slower time in printing right now like most in plants are. Since we are not holding any work functions and the Blue University education classes are going virtual, we are not printing material for those events. We are doing some COVID-19 signage, but with most people working from home, we don't need to put the signs in most buildings everywhere. At least not right now.
When and If we get to start bringing employees back to the office, we may need to print more then. We have 1600 employees that work here at BCBSKS and I do believe we have around 1300 of them working from home.
Our workout facility has closed and the instructors are doing LIVE Facebook classes. And our cafeteria is only providing limited packaged foods on the menu each day. They are only open for lunch instead of all day as well.
I do a lot of Zoom meetings and virtual webinars for my work like most everyone else! So in a nutshell, my Print Center is flowing along as expected and hopes to be in a new normal soon!
I miss the traveling and the networking with others while there. I do hope that this can all come back to what it was. I really missed being able to see all my IPMA collegues this year in Florida. I can't wait to see you all next June in Des Moines. It will be much needed by many I am sure and hope they can attend like I plan to do.
With budget cuts and such, there may have to be a combination of personal attendance and virtual connections being done at the same time. I wish everyone the best in what the world has to offer right now. Stay safe, positive and healthy!
---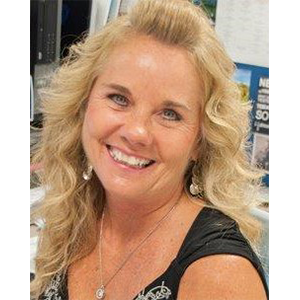 Bobbi Francis, Supervisor-Print/Document Processing Center, Kansas Blue Cross Blue Shield
Francis manages the in-plant printing and mailing production in her department. She has been with Kansas Blue Cross and Blue Shield since 1981, beginning her career as a print operator and becoming a supervisor in 2001. She embraces new technology and works closely with the Marketing and Graphic teams create a high-quality product.
Francis has been a board member of the local Topeka, Kansas Chapter Postal Customer Council (PCC) since 2012.