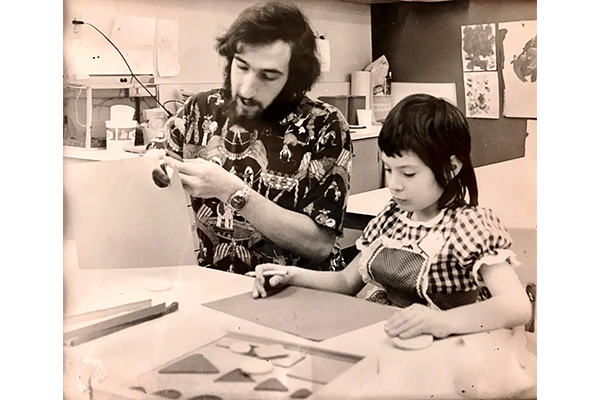 If there is anything this pandemic has taught me is PATIENCE. With myself, others, and the mail carrier. I say mail carrier because I have a great group of family and friends that have been sending me notes, cards, old photos, even nostalgia from high school – "just because". I find myself skipping to the mailbox like Charlie Brown every day in great anticipation of that piece of mail that is going to add a smile to my face and a "warm fuzzy" to my heart. Sometimes it is from my dentist, local city government, or a business communicating "We're Open" or "We miss you". Warm and fuzzies still happen.
Which brings me to think about all the things I have been doing over the last few months primarily with one of my favorite passions – PRINT.
It was a walk down memory lane. I still remember my first job working at a small print shop. Our pressman was a hoot and during training he said that everyone on their first day needed to learn the art of ink. He had me put on my "printers smock", opened a can of yellow ink, told me to put a small chip of clear acetate he had cut down between my lips, look closely at the ink while dipping the chip. My favorite color of banana Moon Pie was the only thing on my 15-year-old mind. Little did I know that the chip was smaller than the length of my nose, so I came up with a long string of yellow hanging from the tip of my nose. I can still remember the belly laughs the 4 of us had. Remember it was early 80's DON'T try this today, we lived in different times back then. However back to the basics is what I am getting at.
Focusing and being strategic.
When we first went into this pandemic it felt like I was reading every article to understand the pandemic and onto scrolling LinkedIn from the moment I opened my eyes and the last thing I did before I went to bed. And let's not forget the never-ending question how am I going to get this? How am I going to help? Where do I look? How much is enough? Yes, I was overwhelming myself.
Keeping updated on all the vertical markets and sharing with customers.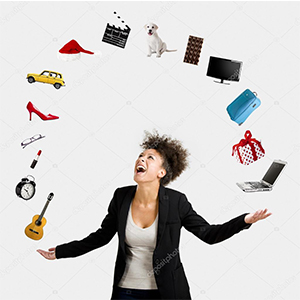 Restaurants, Retail Hospitality, Healthcare, Higher education, Hospitals, Manufacturing, Financial companies and so on. I subscribed to newsletters, subscriptions, webinars to better understand first-hand what's going on, how it is changing in efforts to share with customers and they can share with their clients. It has been everchanging and very interesting to see it happen in real time. I hit overload quickly as it was a lot of information. But quickly found a way to find the nuggets that matter and I encourage all to do this. It feeds the brain.
Ever had this happen?
Set up a webinar and you realize, you are on a live mic and didn't realize that while "baby talking" to your furry friend, can't advance your presentation or that daunting moment when you realize you will never be able to take yourself off mute!? Go easy on yourself. Practice really does help. I've had the opportunity to be somewhat savvy with this over the years calling on customers from afar. But still blunders happen. It is technology after all. Practice with family, friends, and when you want some feedback, your trusted business partner. Something can always go wrong and it's in those moments that you need to look at the humor and have a quick back up plan. Try forwarding an outline of presentation, power point slides, photographs of printed piece/idea or spec sheets in advance of the call. This is a quick way to pivot and keep on rolling. It also is a great opportunity to ensure your audience is getting what they need. They may even throw in an additional discussion point, which is always great.
One recent thing I did was to better understand if the trends specifically in printing direct mail in 2019 into 2020 were still applicable and important. Some being, personalized, interactive, tactile, sustainability and tone. I commenced on my journey of casual, fact-finding interviews and video calls. I called on various groups, millennials, singles, married couples, tricenarians, fabulous fifties and retirees. It has been so much fun. For millennials, the ride into augmented reality and interactive mail was a treat. There was a common answer amongst all groups, if it looks intriguing to open "fancy paper", personalized, a bill, and valid to what their interests are, they are opening that piece of mail!
Come from passion in what you do and share what you know. Sharing is caring.
I had the opportunity to be a guest teacher at Schaumburg High School for an Art Class learning the History of Print late November of 2019. Talk about igniting a spark for my love for print – that sure did it! Be nostalgic and find out what drew you into this fine industry. As we navigate these following months, we may trip, fall, or maybe even get in the face (hopefully with a soft stress ball of choice), but it is how we GET UP, brush ourselves off, start again and keep on going.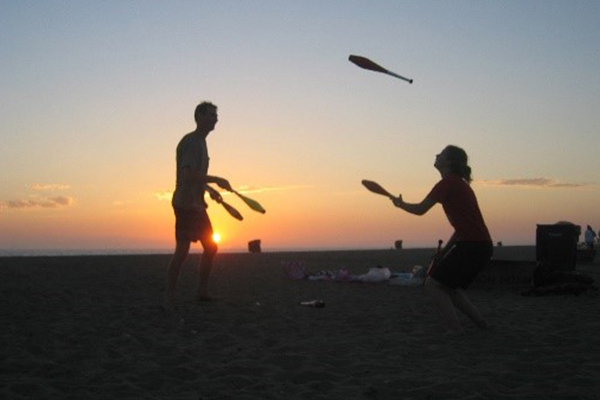 One of the most important lessons I've learned it is fun to juggle, but more fun learning to juggle with each other. It makes this ride a lot easier!
WE are PRINT, WE SUPPORT one another in good times and challenging times. WE got this!
---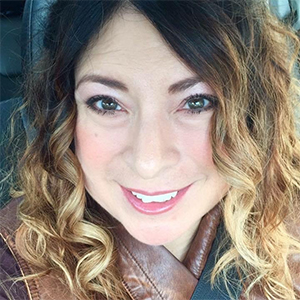 As Business Development Manager at GPA, Dawnielle Balli, covers the Southern US Territory and Latin Americas. Dawnielle's wide range of Print experience spans over 35 years, in areas such as Commercial Printing, Packaging, Quick Printing, Continuous Forms Printing and Envelope Manufacturing.

Additionally, she works extensively with many Advertising Agencies bringing her unique expertise to many national campaigns. She brings a powerful blend of strategic and hands-on product knowledge with the trends that are shaping the Printing Industry today. Dawnielle advises clients through all phases of the print lifecycle, from concept through product selection and final printed application. She views her role as more of a partner, offering the best information for the best product that will fit the print campaign at hand.

Beyond her role at GPA, Dawnielle is very active in the community where she lives and related work associations. Her involvement includes the Printing Industries of the South (PIAS), Printing Industries of Gulf Coast PIGF (El Paso, TX), Printing Industries of Arizona PIAZ (Phoenix, AZ), Phoenix Advertising Club (PAC), Arizona Direct Marketing Association (ADMA), Arizona Hispanic Chamber of Commerce (AHCC), Little Village Community Council (Chicago, IL) and the Chicago Latino Business Networking Group.