As a printer, you know that all paper is not the same. And as someone who cares about our environment, you prefer to source your paper from sustainable sources. But sometimes you don't have the final say. So, if you could use a little help selling your superiors on your preference for sustainable, this post is for you.
Step 1: Dispel the myth of "Paper vs. Trees."
Contrary to what most of us grew up believing, using paper does not have to mean fewer trees. And it has not decimated the forests of North America. The truth is, from 1962 to 2012, the net total forest area in the U.S. increased by more than 3%. And there are currently 20% more trees in the U.S. than there were in 1970. Managed sustainably, trees for paper can be harvested and regrown in an ever-repeating cycle.
Step 2: Emphasize that sustainability is profitable.
Today's paper manufacturers source most of their paper from privately owned working forests. That means the demand for paper provides an economic incentive for landowners to grow, harvest, and regrow their forests for sustainable use. But without an ongoing demand for paper, these landowners could sell their forest acreage for development or agricultural use — and the trees would be lost forever.
Step 3: Explain how green papermaking has become.
Paper manufacturers are reducing their environmental footprints by leaps and bounds. For example, Hammermill® generates 72% of its mill energy from renewable biomass residuals. From 2010 to 2019, they reduced their CO2 emissions by 22%. As for the paper supply chain, companies who use the EPA's SmartWay® shipping program have seen a 45% reduction in CO2 emissions over the last five years.
Step 4: Bring up the benefits of certification.
Paper companies like Hammermill are sourcing their fiber from working forests that are certified sustainable by credible third parties like the Forest Stewardship Council (FSC) and the Sustainable Forestry Initiative (SFI). In addition to protecting forests for future generations, the "certified sustainable" labels give consumers confidence that the paper they choose supports environmentally, socially and economically sound practices.
Step 5: Close your case with "Paper grows more trees."
Privately-owned, sustainably managed forests remove countless tons of CO2 from our atmosphere, purify our water, and create diverse animal habitats. And because these forests provide income to their owners, there is incentive to keep them sustainable. Put simply, using sustainably sourced paper actually assures that trees will continue to be regrown, and that our precious forests will be preserved for the future.
---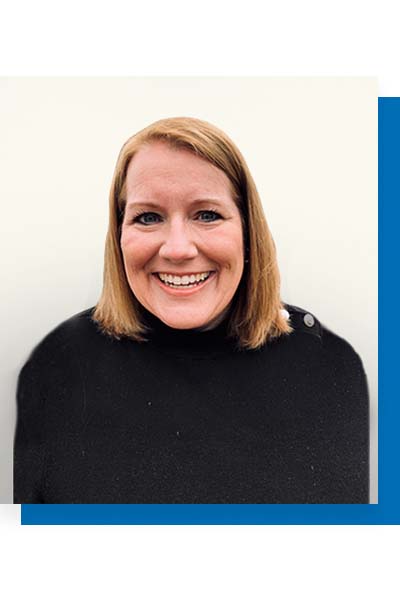 Christie Ridenhour is a Senior Account Executive with International Paper. During her 34 years with the company, Christie has held many roles in sales, training and sales management, as well as in marketing. Christie and her husband live in Charlottesville, Virginia.