Meeting your customer's expectations have never been more challenging. Your organization has more media options ─ beyond print ─ to choose from to meet their marketing and communication needs.
More communication options, innovations in digital technologies, and changes in how print is purchased have created a new range of customer that are purchasing and influencing the purchase of print and digital communications. Meeting the needs of today's customers requires a realistic understanding of their expectations, technology knowledge, and perceptions of applications and providers.
Research Reveals Buyer Expectations
Looking to define those key buyer expectations, NAPCO Research (a unit of NAPCO Media LLC, the parent company of Printing Impressions and In-Plant Impressions) surveyed over 200 print buyers or influencers in early 2020. The survey research and resulting white papers, sponsored by Canon U.S.A. Inc., revealed essential insights on what print buyers and influencers expect from their in-plant and external print providers, ways to enhance the buyer experience, and strategies for outreach and engagement.
Understanding your customer demands and expectations are some of the main ingredients for increasing the value of your services and planning for future technology investments. This research offers insights on helpful moves for engaging customers, building loyalty, and attracting new business.
Correlation on Meeting Expectations and Buyers Familiarity with Printing Process
When asked if their print providers understand and meet quality expectations, nearly half of respondents (48%) strongly agreed. This finding jumped to 55% for those who are extremely familiar with how their work is printed. The number declined to 21% for the buyers that are somewhat familiar with the how their work is printed. It should be a key priority to help further educate your customers regarding your capabilities and the various printing technologies that you offer.
The good news is survey respondents are looking to expand their knowledge on print technologies and processes. More than half of respondents expressed interest in learning more about new digital printing solutions, ways to improve color quality and consistency, and better ways to prepare print files. Offering customers technology education in these areas can help to position as a thought leader, build stronger customer relationships, and improve production efficiency.  Digital printing vendors and paper suppliers may be able to help with these educational programs as they have resources to support these initiatives.
Expanding Your Customers Print Knowledge
Earlier this year, Canon launched a social media campaign called "Impress with imagePRESS," featuring a print application each month designed to help educate both print providers and print buyers on today's growing range digital printing applications.
Given the recent business environment and its restraints on in-person sales activity, it's even more important to invest in these online educational activities. Additionally, online seminars and educational events are great ways to help your customers expand their knowledge about your print technologies and applications that can help build stronger relationships and improve production efficiencies.
Accreditations and Certifications Matter
There are many accreditations and certifications that in-plants may consider obtaining to help improve internal processes and meet customer requirements. The survey asked respondents to rank the importance of key quality and regulatory compliance designations. The top three operational certifications/designations respondents deemed absolutely essential in their selection of print providers are Health Insurance Portability and Accountability Act (HIPAA) compliance, G7® color certification, and ISO 9000 certifications. In addition, more than half of survey respondents deemed sustainability certifications and designations as absolutely essential/very important when selecting print provider.
For the complete copy of the first white paper report "Print in the eye of the buyer – Identifying and meeting the needs of today's customers", download here.
---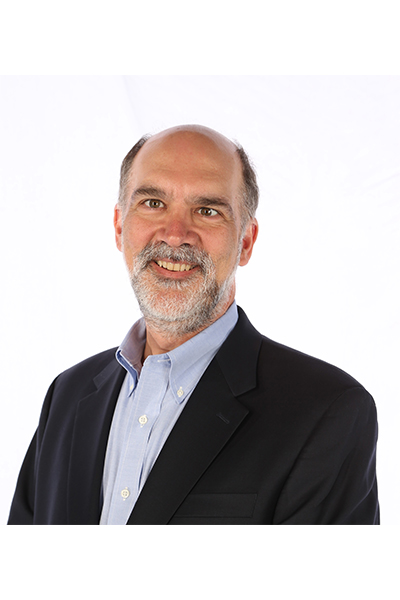 Robert Barbera
Director, Production Solutions Marketing
Canon USA, Inc.
Robert Barbera is the Director, Production Solutions Marketing for Canon U.S.A. Inc., He is responsible for developing the solutions and services business, managing the outbound marketing initiatives and liaison with industry associations. He has over 25 years of experience in product marketing, business development, workflows solutions, and professional services associated with digital printing.

He was awarded the 2019 Outstanding Vendor Contributor by IPMA and in 2017 he was inducted into the Soderstrom Society, a honors recognition organization for industry professional who have made outstanding contributions to the development and progress of the printing industry. He is a past-board member of PIA/GATF and graduate of Rochester Institute of Technology in Printing Management.