We all know that the USPS gets a lot of revenue from direct mail advertisers, and it should be no surprise why they focus marketing efforts towards that demographic. As a shop that is primarily a transaction printer (in-house), IDS is always looking for ways to add value to what most would call boring government mail. Well, this is where I personally like to step in and look at how we can adapt some really cool technology and apply it to that "boring mail".
Informed Delivery was originally meant to target a call to action of sorts, typically to buy something or save on a purchase. Well, in Colorado we have adopted that call to action to get revenue from fees and renewals back into the state accounts quicker. Our trial was for recreational boat registrations, and we saw lack-luster results. We then moved to vehicle registration renewals. We have seen some marginal results but will stay on this course and review the results in October 2019 to see what the adoption rate is at that time. We do expect this to gain momentum with the ease of renewal this process provides to our constituents. From the time you see the image in the Informed Delivery dashboard to the time you have completed the renewal process was less than 3 minutes! Not to mention this was done before you ever got the physical postcard!
Yes, I have heard the argument that this could really hurt printed pages, but I am also an advocate of making sure that our parent organization views us as problem solvers, not just a copy center. We are the subject matter experts in our field, and we need to keep our toolbox stacked with as many options as are manageable. You all should be the first thought on your parent organizations mind when they think "how do I do that" with all things communications based. I am anxious to share our results, so look for updates in Q3 2019!
---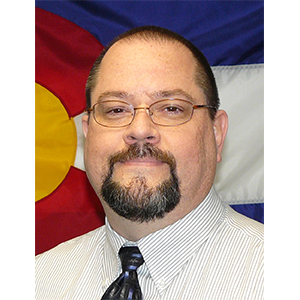 Mike Lincoln currently serves as the Colorado State Printer within the state's Department of Personnel and Administration, Division of Central Services, Integrated Document Solutions group.
As the Colorado State Printer Mr. Lincoln oversees the Integrated Document Solutions (IDS) team with responsibility for graphic design, printing, mail, delivery and dispatch operations for the State of Colorado. His extensive experience includes developing and deploying support infrastructures, developing production strategies, corporate communications, and senior technical support services. With just under 40 years of experience in printing and the printing industry, combined with over 30 years in the customer support and customer relations arena, Mike sustains a high level of service and quality to IDS and the State of Colorado.
In previous positions Mr. Lincoln was a senior level technical support manager for Critical Path's Internet Fax and Secure File Services divisions. In this role he worked with clients such as Ford Motor Company, Biogen, Ariba and FedEx as well as strategic telecom partners. His 40 years in the printing world incorporate all facets of the industry including customer service, graphic design, typesetting, prepress, press operation, bindery, sales and marketing, and management.
Mike served on the advisory boards of several peer organizations most recently as IPMA's President through 2016. He has also served as the President of the National Government Publishing Association (NGPA) and other board positions.