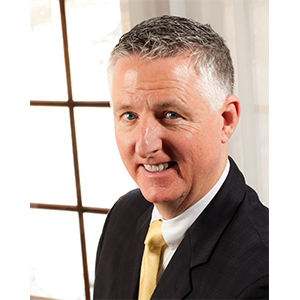 Jeff Dowd is a thirty year graphics veteran and the North America Business Development Lead for HP's Graphic Solutions Business. Jeff is a two time How-E award winner for HP recognizing leadership, 2018 Top Business Development Award and Hewlett Packard Achievement Award Winner. Jeff has also been at two-time HP Ambassador. Jeff has spoken in front of thousands of people over the years for groups and events including PIA, DSCOOP, OnDemand, GraphExpo, RIT and HP events.
Prior to joining HP, Jeff was President/CEO of Colgar Protective Coatings and Vice President of Sales & Marketing for North America for Color Print Solutions. Jeff was America's Business Manager for HP's High Speed Inkjet in 2014. Jeff spent nearly a decade with Canon USA in their digital imaging and color printing divisions. He also worked for Aldus/Adobe during the emergence of desktop publishing. Jeff also held a variety of senior positions for six years with Xerox Corporation in the graphic arts market.
Jeff holds a BS from Kent State University. Jeff has also attended corporate sponsored advanced courses in color at Cal Poly and Rochester Institute of Technology.
Jeff and wife Karen reside in Silver Lake, Ohio. They have two boys; Garrett, a Fulbright Scholar at the University College of London, now working on his Fellowship PHD at The Ohio State University and Colton, a Biomedical Engineering freshman at Akron University.
Sessions
Today's Speed of Change & the In-plant's Vital Role
Brands and Marketers are moving faster than they ever have in the past and the in-plant facility can play a vital role in their success. The rules have changed. The generation and buying public have changed. The expectations have changed. The technology has changed. Brand and their respective marketing groups are managing this new landscape. This session will focus on those macro trends and how digital print can be the answer to compliment agile marketing.