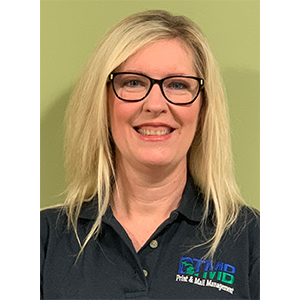 Kristen Hampton, Director of Print and Mail Management, State of Michigan Department of Technology, Management & Budget (DTMB).
Hampton manages both the print and mail in-plant facilities for the State. She began her print industry career in 1994 as a typesetter within DTMB Printing Services and has since held many different roles; including Printing Consultant, Prepress Supervisor, Printing Specialist and Printing Services Manager. These varied roles provided her with key insight on customer service, the offset and digital printing industry, budgeting, estimating and the use of metrics in driving decision-making.
Hampton holds a BA in Journalism and Communication from Michigan State University.
Sessions
Workflow Family Feud Game Show
Have some workflow fun in this a game show type session, Family Feud style. Two in-plant "families" will compete against each other. The Kohler in-plant manager, Christopher Donlon will be the MC and we'll have six contestants from in-plants around the U.S. Learn and have some fun, and we will see who the most knowledgeable in-plant 'family' is!