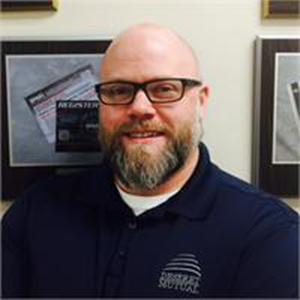 Mike O'Hara is the Manager of the Central Services Department at Deseret Mutual Benefit Administrators(DMBA) located in Salt Lake City, Utah. He is a graduate of Bountiful High School and attended Snow College in Ephraim, Utah and Salt Lake City Community College in Salt Lake City. He has been a Certified Mail Manager(CMM) since September of 2013.
Mike started working at DMBA in January of 1998. He has held multiple positions including medical/dental claim processor, trainer, team leader, coordinator and manager. He has worked in the Central Services Department for the past twelve years.
IPMA has played an integral part in Mike's emersion into the print and mail industry. He is current chapter president of the Utah Chapter of IPMA and serves on IPMA's Board of Directors as Membership Representative. He has also been Utah chapter treasurer, secretary and vice-president. He has attended the last five national IPMA conferences building valuable relationships with leaders in the In-Plant industry.
He lives in Bountiful with his wife Becky and four children. His favorite pastime is spending time with his family.
Sessions
Townhall Meeting