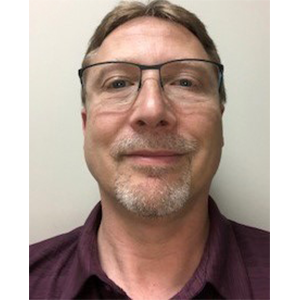 Scott Hawco, Print/Bindery Supervisor, University of Nebraska-Lincoln Print, Copy, Mail, Merchandising, and Distribution Services
As the print and bindery supervisor, Hawco is responsible for the last steps in the production process, coordinating materials to assemble the finished products.
Hawco began his career in the industry, first in a small commercial print and then a small newspaper, starting as an operator and advancing to general manager. He joined UNL 20 years ago as a bindery operator, quickly advancing to second shift lead worker and then to Inventory Supervisor before accepting the role of Print/Bindery Supervisor, 13 years ago. Hawco holds a BS, Biological Sciences from University of Nebraska-Lincoln.
Sessions
Workflow Family Feud Game Show
Have some workflow fun in this a game show type session, Family Feud style. Two in-plant "families" will compete against each other. The Kohler in-plant manager, Christopher Donlon will be the MC and we'll have six contestants from in-plants around the U.S. Learn and have some fun, and we will see who the most knowledgeable in-plant 'family' is!