Get national recognition, build customer confidence, and boost staff morale with an IPMA Award.
IPMA Award categories have been revised. The Print Center of the Year, Mail Center of the Year and Organizational Impact awards are combined into one: In-Plant of the Year.
All award applications must be submitted online. The deadline is March 31, 2023.
Winners will be recognized at the IPMA Awards Banquet during the IPMA 2023 Educational Conference in June, 2023.
Organizational Impact Award— CHRISTUS Health
Purpose: To recognize an organization's print/mail center for outstanding contributions related to non-production activities within the parent organization.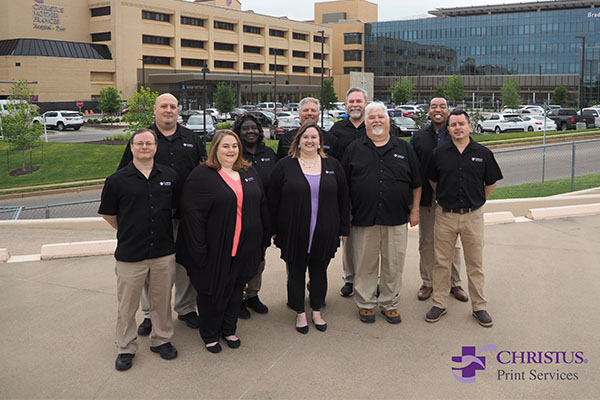 The CHRISTUS Print Services offers not only high-quality, comprehensive printing and production services, they also provide support and service to CHRISTUS Health ministries across the nation and internationally beyond the scope of their daily work. The core values and mission of CHRISTUS Health ministries is carried out through staff who are afforded the opportunity to grow their knowledge and use their expertise to produce materials that serve the community and support CHRISTUS Health stakeholders and customers. The leadership of the in-plant works with every level of the organization to bring value to the tactical strategies of the organization. CHRISTUS Print Services supports the organization's Community Benefit initiatives by providing in-kind printing for organizations who have similar missions of supporting the communities we serve: in the last 18 months, CHRISTUS Print Services donated more than $62,000 in-kind, benefiting more than 17 community, civic, and charitable organizations. Within CHRISTUS Health, Digital Storefront training is available to all new users, with in-house Graphic Designers serving as CSRs performing screen-sharing education to customers, in addition to dedicated e-mail and phone service monitored for customer engagement. On top of all the services provided, CHRISTUS Health leadership stays informed through monthly executive summaries and as-needed updates covering everything from budget performance and cost savings by ministry, to rolling employee engagement scores and customer services feedback.
"We are honored to receive this award – not only as a recognition of our hard work, but also of our dedication to the mission of CHRISTUS Health and living out our core values. We work daily to be good stewards by using our talents and skills collaboratively to lower costs, freeing up CHRISTUS resources to further our mission in areas of charity care and new technology to help the communities we serve."
Print Center Award — Bloomberg Ink
Purpose: To recognize an organization's publishing operation that excels in efficient management practices in furthering the objectives of the parent company. While contributions of individual managers are important, this award judges and recognizes the efforts of the entire in-house staff.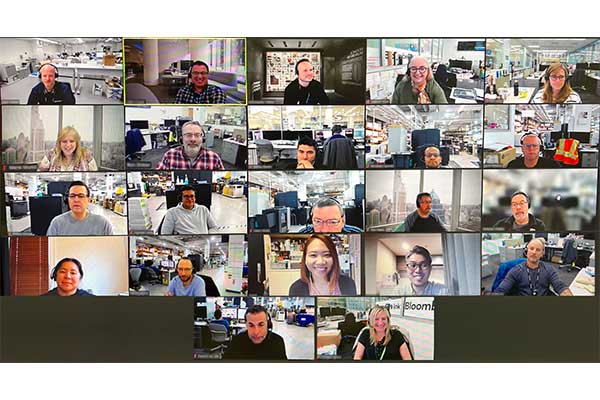 With COVID impacting our workload we didn't have as many events as in years past to focus on. Most origination were hit with the same problems, but Bloomberg Ink team took this as an opportunity to do more. The global teams worked together to implement process improvements to help build on our current processes and customer/team communications. Working to stay engaged with our customers seeing they are challenging us to be better in how we service the business is so important to our growth. But most important Bloomberg Ink is a team that just doesn't give up. They built a culture here that always supports each other and our customers no matter where you are in this world and that alone makes Bloomberg Ink stand out from the rest.
Just Super excited for the team and our customers, it's been a very long couple of years and they never lost focus on what's important."
Mail Center Award — University of Texas at Austin
Purpose: To recognize an organization's mail center for outstanding improvements to processes and procedures related to mail and mail handling.
Our entry describes how our team adapted to the needs of our University. The demand for new services rose, and without a roadmap to follow, they rallied to expand services that required the ability to pivot daily. It's a case study illustrating flexibility, creativity, endurance, initiative, loyalty and determination.  
"This is wonderful news and recognition for outstanding employees who provided meritorious service for our University!"
Innovation Award — State of Tennessee
Purpose: To recognize an organization that has shown creative and innovative ways to improve a process or business model unique to their organization. This may be technology, customer or process driven.
Document Solutions works hard to support the mission of our parent organization, Tennessee State Government. Part of that support includes helping state agencies communicate with the citizens of our state in a way that is professional, effective, and cost conscious. We worked with the Department of Revenue to help them save money on Motor Vehicle Registration renewal notices. We partnered with them to convert their document from a multi-page document inserted into an envelope to a post card, which will ultimately save them over a million dollars a year.
"Being recognized with the Innovation Award from IPMA is a huge honor for our organization. This project was a true team effort and I'm so proud of everyone who worked hard to make it a success."
Outstanding Contributor — John Sarantakos
John Sarantakos is the Director of Print and Mail Services at the University of Oklahoma.  His operation is one of the largest university in-plant printers and mailers in the country with over sixty full time staff members and a budget of more than $16 million in annual sales. The staff at Printing and Mailing has earned over 260 awards for printing quality and innovative ideas. John has been with the university for 25 years and prior to that served as Director of Production at Indiana University. Before entering the in-plant management field, John was an Assistant Professor of Graphics at Central Missouri State University and taught and coached at Pontiac Township High School and Livingston Area Vocational Center in Illinois.  He has over 50 years of experience in the printing field as a manager, educator, and craftsperson.
John received a Bachelor of Sciences degree in Industrial Education from Western Illinois University and a Master of Sciences degree in Graphic Arts Management from Central Missouri State University.
John is a Past President of the In-Plant Printing and Mailing Association, and he served on the Board of Directors for many years.  The Franklin Stamp and Ink Society was his brainchild in 2012 after he earned his CGCM.  He wanted to devise a method to elevate the CGCM/CMM members and provide leadership and mentorship opportunities to the that group.
He has written frequently and been featured in In-Plant Impressions/Graphics magazine, he writes a blog titled "The ravings of a mad printer" and speaks regularly on industry related topics.  
"Recognition from one's peers is the highest honor any professional can receive. I have been a member of IPMA since the late 80's and was given the opportunity to lead this group many years later. I consider my time on the Board to be one of my major career successes.' IPMA is without a doubt, the premier organization of our industry and being name its Outstanding Contributor is a great honor."
Outstanding Vendor Contributor — Dawn Nye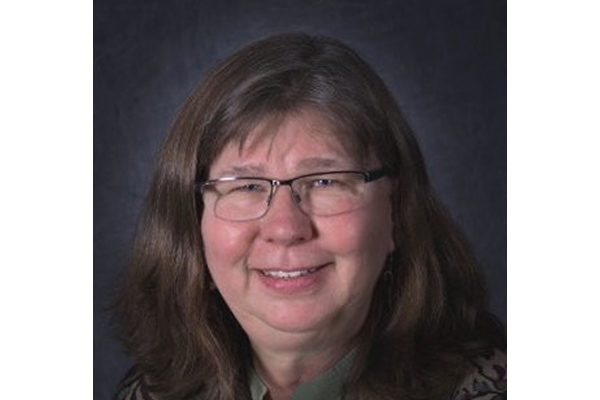 Dawn is managing the industry award programs for PRINTING United Alliance. This includes the Premier PRINT Awards, Pinnacle Product Awards, and Pinnacle InterTech Awards. 
Dawn has 38 years of experience in the communications industry, including experience in Marketing, Product Management, Sales, Business Development and Customer Liaison, and Event Management. She was awarded a 2020 Girlie Award for outstanding Leadership and Community Service and is a Gold Key Award recipient from the International Graphic Arts Honor Society. She has served on the Printing Industry of America Board of Directors, TAGA Board of Directors, and advisor and mentor in education at Cal Poly, Ball State, Stout, and Scottsdale Community College. 
Dawn grew up in South Dakota and holds a master's in art history and two undergrads in printmaking and sculpture from Augustana College, University of Dakota, and Vermont College.
Before joining the Alliance, Dawn worked for Konica Minolta, Oce',  Xerox, Aldus, Adobe, AFGA, and the City University of New York.
"I am so honored to receive the Outstanding Contributor Award. I feel a close bond with the IPMA group because I started my career in a college in-plant print shop on work-study, where I found my passion for print. The IPMA group made me feel welcome during my first IPMA conference. I soon realized this group was like a family whose goals were to share knowledge and help each other. I look forward to continuing to work with the group in my new role as awards manager for Premier Print, Pinnacle product, and InterTech awards program."