KEARNEY, MO—Effective December 31, 2018, In-Plant Printing and Mailing Association's (IPMA) International President Dwayne Magee completed his two-year term as president. Dwayne will now serve a two-year term as Past President of the International Board of Directors.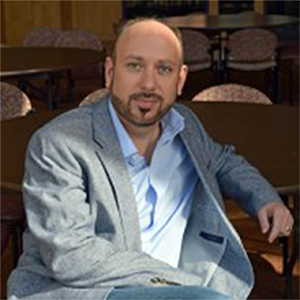 Magee is the Director of College Press and Postal Services at Messiah College in Mechanicsburg, PA. He has earned his Certified Graphic Communications Manager (CGCM) through IPMA. His department was the recipient of the 2018 IPMA Organizational Impact Award and the 2015 IPMA Innovation Award. The department has also garnered the 2017 Green Service Award and the 2015 Collaborative Service Award from another industry association.
Magee said, "I will always fondly remember my time serving as IPMA President. I am very proud of the work we do at IPMA and I am proud of our board. We have helped to usher in a renewed focus on strengthening and saving in-plants. We have clarified and renewed our commitment to our association objectives. We were able to hire an industry leader, Mike Loyd, as our Executive Director. We expanded the IPMA staff and they are an amazing, dedicated team doing great work. We have added value to IPMA membership and the organization is experiencing significant growth. It hasn't always been easy but it has truly been rewarding."
Magee takes the position held for several years by John Sarantakos, Director, University of Oklahoma Printing, Mailing and Document Services. John has directed the OU operation to become the largest and most award-winning University in-plant in the country. John has been a member of IPMA for years, and will continue to be active in the association.
Sarantakos said, "Serving on the Board has been very rewarding to me personally and professionally. We have as a group transformed the Association into "THE" go-to resource for all in-plants. I sincerely appreciate all the past and current Board members for their friendship and support over the years."
Founded in 1964, the In-Plant Printing and Mailing Association is the only professional association dedicated exclusively to meet the needs of all segments' in-house printers and mailers. The more than 700 members of IPMA are managers and directors from in-plant printing and mailing facilities throughout the United States. IPMA is headquartered in Kearney, MO.